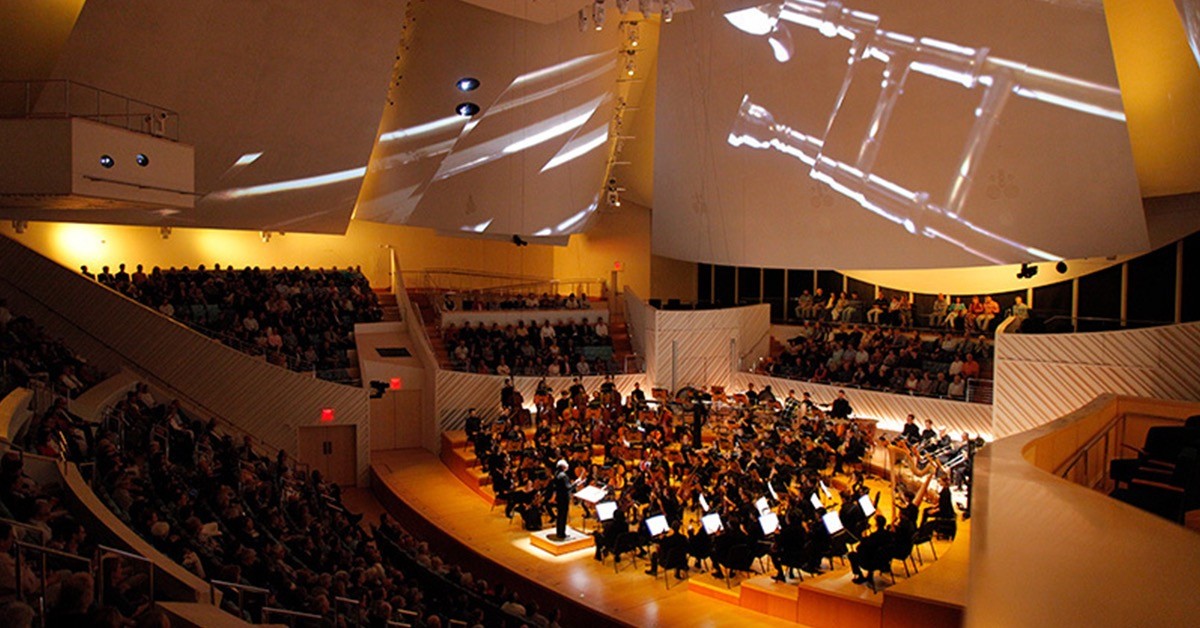 Inaugural Season for the Michael Tilson Thomas Performance Hall
The New World Symphony (NWS) announces its 2022-2023 concert season. This 35th anniversary season builds on New World Symphony's mission to prepare young musicians for leadership roles in orchestras and ensembles around the world, and its vision of an inclusive and dynamic future for classical music. The 2022-2023 season demonstrates NWS's commitment to collaboration, partnership, and inclusion.
The 2022-2023 season marks the first New World Symphony concerts in the Michael Tilson Thomas Concert Hall, named for the celebrated NWS co-founder, who assumed the role of Artistic Director Laureate in June 2022. The season features celebrated classical artists including cellist Alisa Weilerstein, violinist Randall Goosby, and pianist Yefim Bronfman alongside artists making their NWS debuts including pianist Isata Kennah-Mason, and sopranos Jeanine De Bique and Heidi Melton.
As Artistic Director Laureate, Michael Tilson Thomas (MTT) takes the podium to lead the New World Symphony in three concerts this season. Other conductors featured include Jeannette Sorrell, Carlos Miguel Prieto, William Eddins, David Robertson, Domingo Hindoyan, Nicholas Collon, Matthias Pintscher, and Gemma New.
Season highlights include a multi-day, multi-disciplinary festival in February celebrating the work of Black artists; a season-long exploration of the work of Mexican composer Gabriela Ortiz; a multi-media Wagnerian evening; and a return of the much-loved Late Night at New World Symphony concert. The 2022- 2023 season is marked by collaborations and partnerships with leading-edge arts ensembles from Miami and around the world.
The New World Symphony redoubles its commitment to accessibility with streaming concerts presented by partners including Quincy Jones's Qwest TV as well as a digital membership program for patrons unable to come to the New World Center. Additionally, twelve season concerts will be presented as free WALLCAST® Concerts and streamed onto the New World Center's iconic 7,000- square-foot projection wall. NWS will unveil a new Mobile Wall in Fall 2022. This 23x13 foot projection wall and a state-of-the-art sound system will extend the viewing areas in SoundScape Park during WALLCAST® concerts and will serve neighborhoods across Miami with WALLCAST® content and Fellows as ambassadors.
Of the upcoming season, New World Symphony President and CEO Howard Herring said, "Michael Tilson Thomas' revolutionary idea for the New World Symphony, embraced by philanthropic partners Ted and Lin Arison, put music education and expression at the center of community. The coming season brings this idea to life. Collaborations link our Fellows with some of the most adventuresome cultural organizations, locally and globally. Defined through our continued exploration of digital connectivity, musicians and audiences join us online. The newly named Michael Tilson Thomas Performance Hall is the center of all this activity.