Reverend Elder Tony Freeman, the Interim Senior Pastor of the Metropolitan Community Church of the Palm Beach Gardens, announced a special concert featuring the Pride Jazz Ensemble. The Metropolitan Community Church is the largest faith-based community in Palm Beach County dedicated to serving the local LGBT community and its family members and friends.
Experience a unique evening, May 5th at the Metropolitan Community Church. The program to be performed is titled Lights, Camera, Action, which is a presentation of theme songs from Broadway, Hollywood and classic television.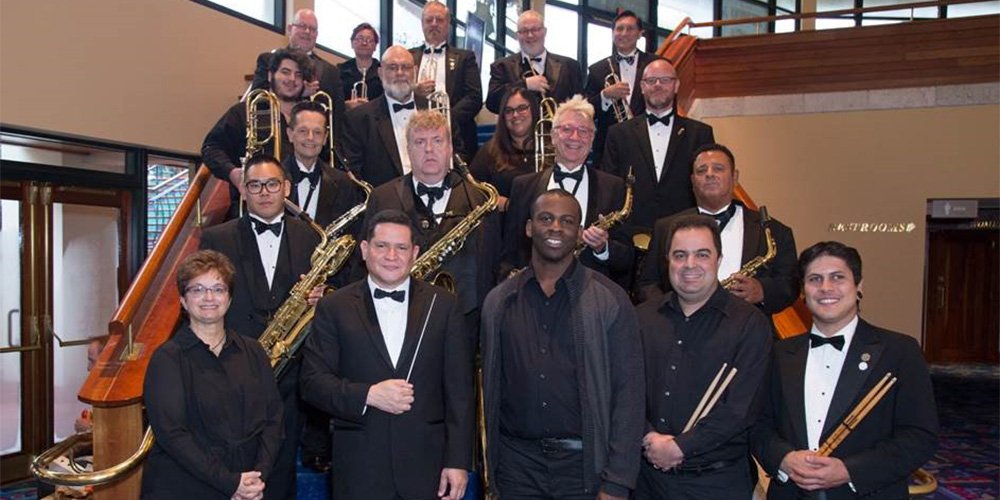 A subset of the South Florida Pride Wind Ensemble, the Pride Jazz Ensemble includes 20 musicians who play the saxophone, trumpet, trombone, tuba, percussion, piano, and electric guitar. Under the leadership of Ensemble Director Alain Ortiz, the group performs works from classic jazz and popular contemporary composers.
The ensemble will take place at 4857 Northlake Blvd. in Palm Beach Gardens May 5th at 6pm. Tickets to this concert are $20 each and are available for purchase online or after Sunday services in the Metropolitan Community Church of the Palm Beach Gardens lobby.
Additional info www.pridewindensemble.org