Just because New World Symphony cancelled the remaining concerts of its 2019-2020 season doesn't mean you can't enjoy the music at home! NWS, in collaboration with streaming partners IDAGIO and Medici TV, will make available content and curate a series of online performances and other content available from a number of sources.
THE NWS ARCHIVE+
NWS will debut a web-based series called NWS Archive+. Michael Tilson Thomas will moderate discussions with NWS Fellows, alumni, guest artists and visiting faculty about recorded performances from our archives. Their personal reflections will offer unique insights into the streamed concerts. Performances will be available at www.nws.edu.
NEW WORLD SYMPHONY FELLOWS: LIVE FROM OUR LIVING ROOM
NWS Fellows will play live, informal chamber music concerts from their homes in Miami Beach. This series, titled New World Symphony Fellows: Live from our Living Room, will be broadcast via Facebook Live.
MUSAIC
NWS's ground-breaking online archive allows visitors to explore, engage and excel with NWS performances, master classes, tutorials and town halls. MUSAIC can be found at musaic.nws.edu.
EDUCATIONAL CONCERTS
For the past 10 years, the Fellows have prepared and performed a series of one-hour concerts for local school children. Preparatory materials are shared with schoolteachers who bring their students. In the coming weeks, NWS will make these concerts and preparatory material available free of charge to students and parents in Miami-Dade County and beyond. NWS Educational concerts can be found at musaic.nws.edu.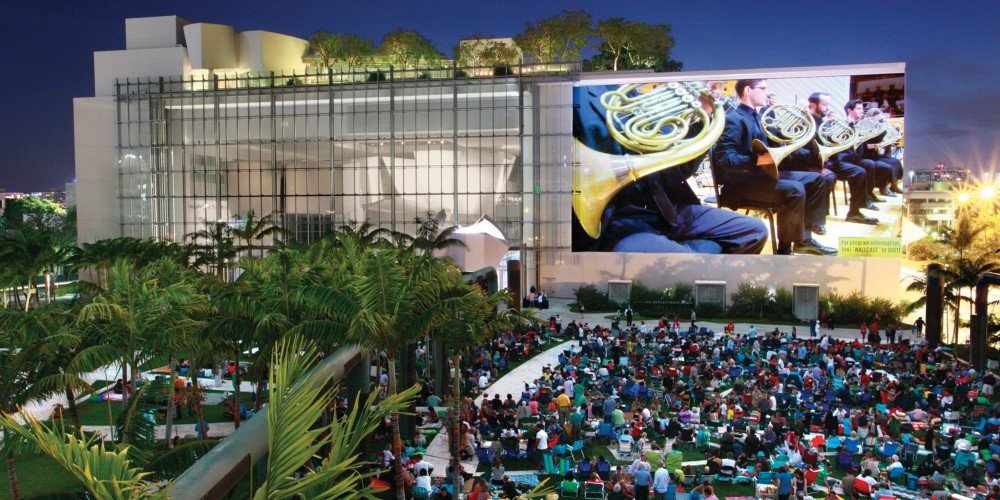 IDAGIO
NWS has partnered with IDAGIO, the first global streaming service for classical music which was recently announced as the official Audio Streaming Partner of NWS.
Among the first recordings released on IDAGIO is NWS's January performance of Stravinsky Journey with MTT, featuring Stravinsky's Variations: Aldous Huxley in Memoriam, Symphony in Three Movements, Pétrouchka (1947 revision) and Scherzo à la russe. Joining the Stravinsky Journey is a new recording of Schumann's Symphony No. 3 recently recorded live at New World Center. A two-month free trial is available here.
MEDICI TV
The world's leading classical music channel, Medici.TV, has a library of NWS concerts available to stream on demand. Medici will be making some of its content available for free during this challenging time including the NWS broadcast Michael Tilson Thomas Conducts Michael Tilson Thomas.
Additional streaming options will be announced in the coming weeks. Stay updated and visit, www.nws.edu for more information.