MICHAEL TILSON THOMAS, CO-FOUNDER AND ARTISTIC DIRECTOR OF THE NEW WORLD SYMPHONY, TO RECEIVE 42ND ANNUAL KENNEDY CENTER HONORS
By: CultureOwl
|
08/29/2019
|
Music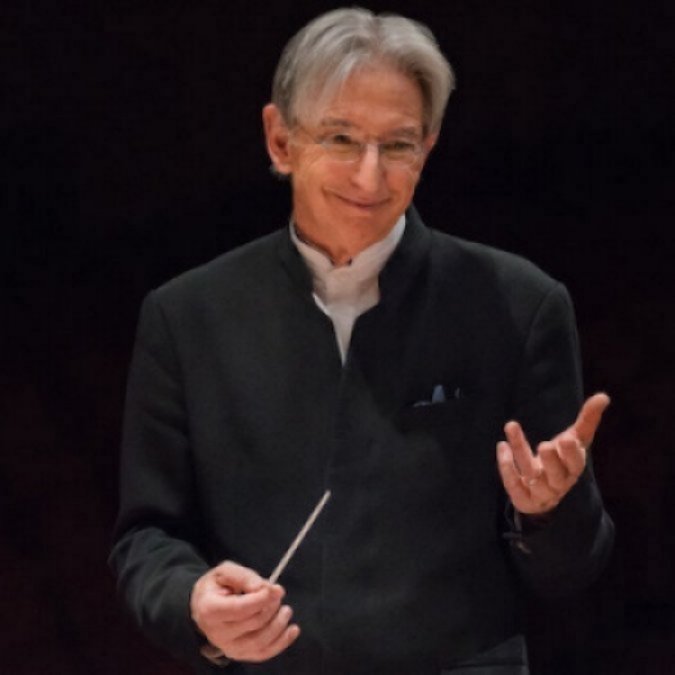 Michael Tilson Thomas, the Co-Founder and Artistic Director of the New World Symphony, Music Director of the San Francisco Symphony, and Conductor Laureate of the London Symphony Orchestra, has been selected by the John F. Kennedy Center for the Performing Arts as one of five Honorees who will receive the 2019 Kennedy Center Honors for lifetime artistic achievements. "Michael Tilson Thomas goes far beyond keeping score," said Kennedy Center Chairman David M. Rubenstein. "He has shaped American music and musical institutions for the 21st century."
Co-founded by Michael Tilson Thomas and Lin and Ted Arison - the New World Symphony is a laboratory for the way music is taught, presented and experienced. NWS consists of 87 young musicians who are granted fellowships lasting up to three years. The fellowship program offers in-depth exposure to traditional and modern repertoire, professional development training and personalized experiences working with leading guest conductors, soloists and visiting faculty. Relationships with these artists are extended through NWS' extensive distance learning via the internet. NWS Fellows take advantage of the innovative performance facilities and state-of-the art practice and ensemble rooms of the Frank Gehry-designed New World Center, the campus of the New World Symphony. In the hopes of joining NWS, more than 1,500 recent music school and conservatory graduates compete for about 35 available fellowships each year. The Fellows are selected for this highly competitive, prestigious opportunity based on their musical achievement and promise, as well as their passion for the future of classical music.
In a statement about receiving these Honors, MTT said: "The life of an artist, or of an arts institution, has essentially two moments. The first is inventing yourself which takes vision and gumption. The second is going the distance, sustaining the vision and sharing it. I was fortunate to grow up around people who did both. My family and my devoted teachers lived every day reaffirming the highest standards and ideals of the arts and of our nation. They understood that the arts really matter when they have a creative role in a living tradition. I am honored that the Kennedy Center, which is a living center of both arts and ideals, has chosen to recognize my work. I hope that I can be thought of as a representative for all American classical musicians at this remarkable event."
Michael Tilson Thomas is an 11-time Grammy Award® winner and has, over the course of his career, conducted the major orchestras of Europe and the United States. Born in Los Angeles, he studied piano, conducting, and composition at the University of Southern California, and as a young musician worked with such artists as Igor Stravinsky and Aaron Copland. In his mid-20s, he became Assistant Conductor—and later Principal Guest Conductor—of the Boston Symphony Orchestra, which he conducted in his New York debut. He subsequently served as Music Director of the Buffalo Philharmonic, Principal Guest Conductor of the Los Angeles Philharmonic, and Principal Conductor of the London Symphony Orchestra. In 1988, he co-founded the New World Symphony, America's Orchestral Academy, where he prepares gifted music graduates for leadership roles in classical music. Over the years, he has guided the artistic and professional development of more than 1,100 young musicians, many of whom have gone on to careers with major orchestras and institutions. He became Music Director of the San Francisco Symphony in 1995, and his tenure has been a period of significant growth and heightened international recognition for the orchestra. He has led SFS in championing contemporary and American composers alongside classical masters, while also innovating new ways of engaging 21st–century audiences with classical music. In 2020, he concludes his 25-year directorship and becomes Music Director Laureate Throughout his career, he has been an active composer, with major works including From the Diary of Anne Frank, commissioned by UNICEF and premiered in 1991 with narrator Audrey Hepburn, and Shówa/Shoáh, commemorating the 50th anniversary of the Hiroshima bombing.He is a Chevalier de l'Ordre des Arts et des Lettres of France, a member of the American Academies of Arts and Sciences and Arts and Letters, and has been profiled on CBS's 60 Minutes and ABC's Nightline. He was awarded the National Medal of Arts and has also been inducted into the California Hall of Fame.
The Kennedy Center Honors medallions will be presented on Saturday, December 7th at a State Department dinner, and recipients will be recognized and celebrated through performances and tributes at the 2019 Kennedy Center Honors Gala on Sunday, December 8th. The Honors Gala will be recorded for broadcast on the CBS Network for the 42nd consecutive year as a two-hour primetime special on Sunday, December 15th at 8:00 p.m. ET.