FROM STAR WARS TO STARS OF THE BOLSHOI FESTIVAL OF THE ARTS BOCA PRESENTS "STELLAR" LINE-UP
By: CultureOwl
|
02/01/2019
|
Music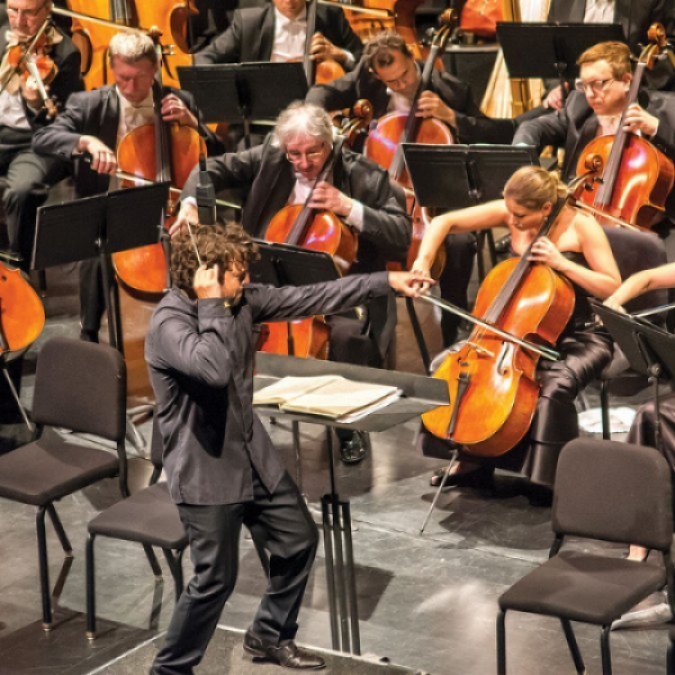 Doris Kearns Goodwin, Pink Martini, Arturo Sandoval and More - Complete 10-Day Cultural Extravaganza
The 13th Annual Festival of the Arts BOCA returns to the Mizner Park February 28th – March 10th with a celebration of music, film, dance, concerts and authors.
Opening the Festival of the Arts BOCA on Thursday, February 28 is Doris Kearns Goodwin, beloved five-time Festival presenter, Pulitzer Prize-winning author and presidential historian. She will discuss her latest book, Leadership in Turbulent Times.
"We are over-the-moon to welcome our dear friend and long-time supporter, Doris Kearns Goodwin to this year's Festival, as well as Arturo Sandoval, who is back for a fourth time," said Charlie Siemon, Chair and Co-Executive Producer of the Festival of the Arts BOCA. "We have a fun mix of performances and a powerhouse of thinkers lined up for our 13th season."

The "force" will be with the Festival on Friday, March 1 as Star Wars: Episode IV – A New Hope gets its Florida premiere on the big screen to live music by The Symphonia, led by Constantine Kitsopolous, playing John Williams' epic Academy Award-winning score.
Other Festival highlights include Rhapsody in Blue, an evening of orchestral blockbusters performed by The Symphonia with renowned jazz pianist and University of Miami Frost School of Music Dean Shelly Berg; Pink Martini, the wildly popular group described as "The United Nations house band of 1962 meets Lawrence Welk on acid" in an exclusive South Florida appearance; An Evening of Classical Russian Ballet featuring Stars from the Russian National Orchestra and the Bolshoi Ballet; Nu Deco Ensemble, an innovative Miami-based virtuosic and eclectic chamber orchestra designed for the 21st century; and 10-time Grammy winner Arturo Sandoval and his band.
The Authors and Ideas program features Constitutional scholar and author Jeffrey Rosen who will speak about the Constitution in the 21st Century; a panel discussion, "Global Public Health Today and Tomorrow," featuring Dr. Agnes Binagawaho and Tom Bollyky; PoemJazz with former Poet Laureate, Robert Pinsky, who will read his poetry while accompanied by a small jazz ensemble; and Pulitzer Prize winning writer, David Sanger, who will talk about his latest book, The Perfect Weapon: War, Sabotage and Fear in the Cyber Age;

Tickets range from $15 to $150 and are available at www.festivalboca.org