Tweet
Flagler Museum Announces Return of Live Music to Whitehall
The Henry Morrison Flagler Museum has announced the return of live music! They have released general admission tickets through the end of the year, along with an opportunity for visitors to listen to live musical performances in October and November as they enjoy a socially-distanced, self-guided tour through Flagler's Gilded Age-era mansion, Whitehall.
Organ & Piano Demonstrations, select Tuesdays at 1:30 pm (October 6 - November 10)
At 1:30 p.m. every Tuesday starting October 6th through November 10th, professional musicians will be exercising two instruments original to the home. As visitors tour Whitehall, period music will be performed on the J.H. & C.S. Odell Co. organ in the Music Room or on Mary Lily Flagler's custom Steinway art case Model B grand piano in the Drawing Room. Each Tuesday's demonstration will be different from the last! The instrument demonstrations will span both the 1 p.m. and 2 p.m. general admission timed entry periods. Due to limited availability, visitors are encouraged to purchase tickets for those timed entry periods in advance. For safety, visitors will move along the fixed route during the demonstrations, enjoying the glorious volume of music echoing throughout the first floor.
Piano Repertoire:
- October 6th, Highlights from the Flagler Museum Archives
- October 20th, Opening Numbers- November 3rd, At the Ballet
Organ Repertoire:
- October 13th, Highlights from the Flagler Museum Archives
- October 27th, Opera & Oratorio Melodies
- November 10th, La Belle Époque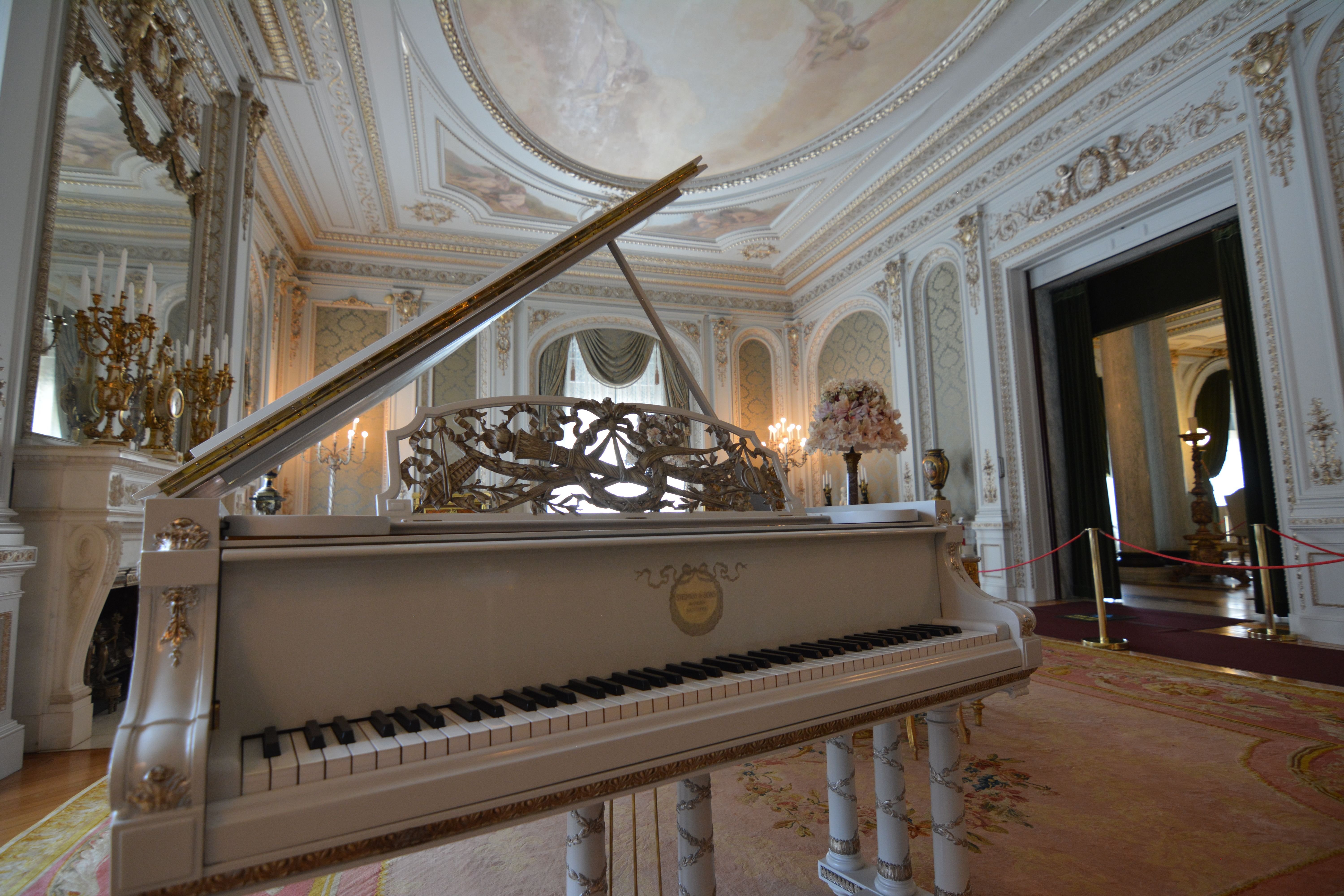 2020 Travelers' Choice Award
Based on a full year of TripAdvisor.com reviews, the Flagler Museum is pleased to announce it was recognized with the 2020 Travelers' Choice Award last month. Winners of this award rank in the travel platform's top 10% of hospitality businesses around the globe, a position the Museum has enjoyed for more than 5 years in a row. Safety remains a priority at the Museum, an early participant in "The Palm Beaches Pledge." Along with other tourism and hospitality businesses in the community and in partnership with Discover the Palm Beaches, the Museum continues to follow guidelines from the Office of the Governor, Palm Beach County and the Town of Palm Beach, as well as safety mandates from the Centers for Disease Control and Prevention to prevent the spread of COVID-19.The Museum's Visitor Services team is available to answer any questions regarding the Museum's New Visitor Experience — including its "contactless" point of entry — and its Public Safety Protocols.
General Admission tickets must be pre-purchased online or by phone using a credit card or PayPal, and will be limited to four (4) tickets per purchase. The Museum has adopted timed entry, and visitors will be required to choose their entry date and time when pre-purchasing General Admission tickets. The Museum requests all visitors plan to arrive as close to their entry time as possible.
Visitors, Tour Pass holders and Museum Members may pre-purchase tickets online by visiting www.flaglermuseum.us or by phone by calling (561) 655-2833 ext. 10. During Museum hours, walk-up visitors without tickets will be provided with instructions to purchase tickets but may be asked to wait until the next timed entry slot is available.