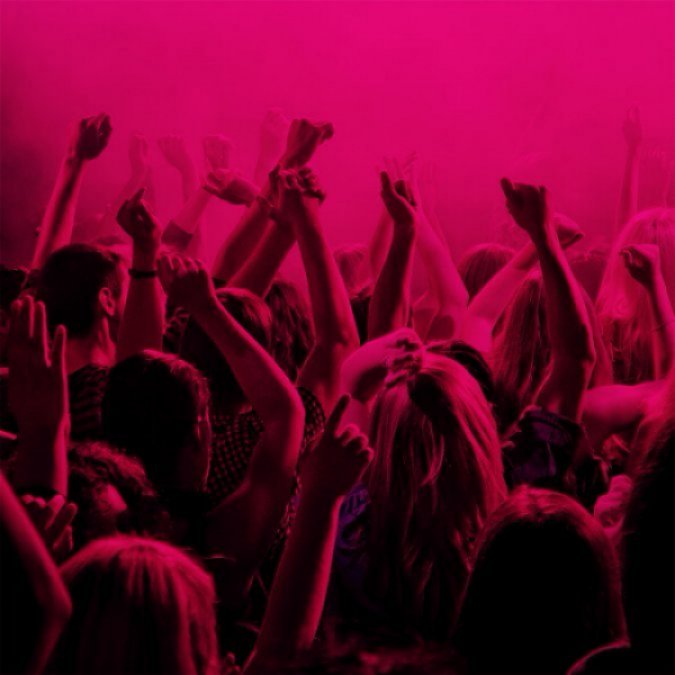 By Petar Petrov
If anything lives up to the somewhat banal phrase "Whether you like A, B, or C, D has something for you", it is Miami Music Week. Because as long as you are a member of the big, happy electronic music family, or open to joining its ever-open arms for a week of eclectic, mouth-watering music experiences, you will feel at home.
Being a true celebration of electronic music and the sense of unity and universal acceptance it bestows, from the 20th to the 25th of March, Miami will host a rich harmony of parties, cultures and music anyone is welcomed to indulge in. For the 20th time in a row.

No matter what, great music is the most essential ingredient of any great music event, and Miami Music Week closely follows this recipe for success regardless of what your particular taste might be. With DJs who have become known as universal gravitational forces not only in the electronic genre, but music as a whole, and a myriad of venues at their disposal where their skills can truly unfurl, the 6-day musical feast is bound to deliver.
Sure, there will be ton of electronic music to enjoy, but what instantly stands out from the typical festival experience is the ton of ways to enjoy it.
While even the most spectacular events like Tomorrowland are confined to a few relatively similar stages in immediate proximity, Miami Music Week channels the party allure its host city is so famous for and reinvents it on a whole new scale, transforming Miami into an electronic music Disneyland with rides for fans of all calibers to hop on.
Whether you're a casual fan or a hardcore raver, going to Miami and not attending a pool party would be like going to Rome and not seeing the pope. Except a day with his holiness would hardly be as eventful. You get to enjoy groovy beats and chilled tunes as the sunshine sways with you on the cool water's crystal-blue surface. An electronic music lover's summer idyll.
Of course, a week of partying in Miami begs a certain question – "Yacht?" And the answer is "Yes", electronic music fans can get to experience yet another one of the city's trademark. And yes again, the party on South Beach Lady is at night, so it doesn't get any more classic than this.
But while pool and yacht parties in Miami are universal synonyms of fun, Miami Music Week goes deeper too, all the way to the roots of the electronic music movement and its signature underground vibe. You can time travel to the rave era in the warehouse RC Cola Plant or get off to a great start of the night in the artsy, vivid and more chilled Wynwood 5th Ave. For the electronic fans who enjoy something a bit more off-beat and reminiscent of the past, these venues are where their nostalgia can roam free.

RC Cola Plant will actually host two very different parties as well – on the 23rd, you can have the chance to get hit with a cake by the infamous Steve Aoki, while the day before that, the epitome of pure, gentle trance Above & Beyond will turn the warehouse into a melodic wonderland in the first of the two featured events of the party week.
No electronic music lover can overlook the difference a closed hall can make to the overall sound quality and acoustics, and neither will Miami Music Week. Legendary clubs like Space and Heart will make sure of that and welcome fans to their immersive atmosphere. If all the dancing does make people gasp for air, then they can just head to the clubs' terrace and even greet the sunrise, making for yet another classic, or to be more precise - timeless, experience.
For those who like partying in the open, what better way to do so in a fresh, summer night, soaked in Miami's signature festive vibe. Outdoor venues certainly possess a special charm of their own, and electronic music is perhaps what brings it out the most.
Which takes us to the second featured event of the week, or more of an outdoor, 3-day marathon. For the hardcore fans who were starting to think Miami Music Week might be too casual for their taste, this is how your next challenge – the iconic Ultra Music Festival, can sound like:
Tiesto, Armin Van Buuren, Carl Cox, David Guetta – those are not just household names themselves, but arguably the man culprits of electronic music's surge in popularity and mainstream status today. And they will have a generous and wide-ranging lineup to keep them company – Tiesto's protégé Hardwell, former Swedish House Mafia and current duo Axwell & Ingrosso, pioneer Paul Oakenfold, house legend Fedde Le Grand, party starter Vini Vici, some more cakes with Steve Aoki, genre cruisers Eric Prydz, Sasha & John Digweed, Gabriel & Dresden, even something on the psychedelic, creepy side in the face of Infected Mushrooms, and many, many more.

With such a resonating lineup and spectacular effects to match, Ultra Music Festival has rightfully earned its place as one of electronic music's most historic and worthiest tributes. And as if 19 times weren't enough to cement its legacy, between 23th and 25th of March, it will do it again in style, appropriate for a monumental 20-year anniversary.
If all this info hasn't got the message across, Miami Music Week provides more ways to enjoy your favorite music than there are niches of the electronic music. But all the music and venues, as awesome as they will be, are merely byproducts of the values the iconic electronic music and lifestyle movement stands for.
Because you don't have to be a hardcore raver with more major parties in your resume than you can count. Not even a casual fan who likes some beats to listen to in the sun or at a cool club. Age, gender, orientation, culture, general beliefs, lifestyles and goals – for 6 beautiful days, all these become irrelevant. Open ears and an open mind are the only requirements for being accepted into the electronic music family's wide-open heart.