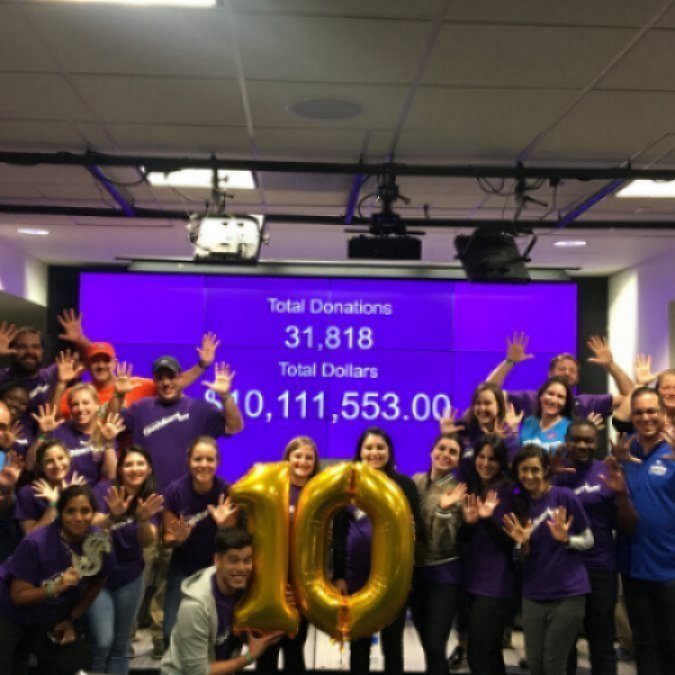 By Annie Sparks
Give Miami Day gives everyone a chance to support their favorite organization. It's easy, it's fun and it's social.
Give Miami Day is a 24-hour online giving campaign that makes it easy for everyone to become a philanthropist for their favorite causes. On November 21st, individuals can select a nonprofit organization and contribute online through the GiveMiami platform. There are hundreds of nonprofits serving Miami-Dade County to choose from.
This is a unique opportunity for non-profit organizations of any size to engage their supporters and join the fun for a good cause. With Bonus, Prize and Match Minutes Pools, everyone can get in on the activity. The donations are known as gifts and anyone can make them!
The excitement builds as the Prize and Match Minutes Pools are announced in advance so that everyone can plan their strategy. Some may be as simple as the first to give or the most donors within a particular time frame. With a minimum donation of $25, it can be as much about engaging the donors as the actual dollars.
With its own hashtag #GiveMiamiDay, everyone is encouraged to use Facebook, Instagram and Twitter to spread the word before, during and after the event. Savvy social media users can benefit, not only their favorite non-profit, but the event itself.
Then, on November 21st- everyone can follow the leaderboards, see who is winning the prizes, announce on social media and generally keep the party going. All funds donated go tp the participating organizations. Donations are fully tax -deductible to the donor.
At the end of the day- a Bonus Pool is determined, giving participating organized that last boost. It is determined by the total of gifts between $25 and $10,000, again allowing smaller organizations to benefit.
Because participating organizations are vetted through the Miami Foundations, donors can give with confidence. They must be actively qualified as a tax-exempt 501(c)(3) public charity with programming in Miami-Dade County, or must have a pre-approved philanthropic Fund* at The Miami Foundation and be actively registered with the Florida Department of Agriculture and Consumer Services.
This year there are many new features:
• A new, updated website to give users the ultimate online experience.
• Donors now have a shopping cart- they can browse and donate in one easy checkout.
• Donor Champion Pages for individuals to share with friends and family
• Business Champion Pages to encourage employee giving
• An upgraded Toolkit and new workshops for participating non-profits- no need to wonder where to start!
Since 2012, Give Miami Day has raised more than $47 million. In 2018 alone, 750 non profits who participated raised $11.5 million from 21,000 donors around the world. It is one of the largest annual online giving events in the United States
The Miami Foundation celebrated its 50th anniversary in 2017 with this event enhancing its mission of increasing philanthropy and community engagement using up to the minute technology.
The Foundation describes itself as *the foundation for people who are passionate about Miami." Its goal of advancing quality of life in Greater Miami through civic leadership, community investment and philanthropy is demonstrated through its programs of recognition, scholarships, grants, training and reporting.
Learn more at GiveMiamiDay.org