Summer travel Camps: Around the World in 18 Days (Give or Take)
By: CultureOwl
|
04/19/2017
|
Education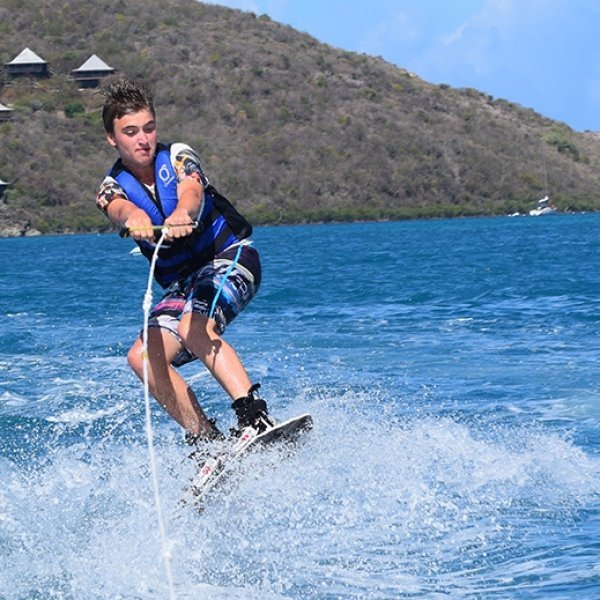 Before you know it, summer will be here again, that time of year when many young people in South Florida attend local camps to enjoy the full smores and campfire experience, rather than waste the season staying home and playing video games all day. Why not change things up this year? There's literally a whole word of discovery awaiting teens in the form of fun and educational summer travel camps, where they can make new friends, explore exotic locales, pick-up new languages, and gain a deeper understanding of different customs and cultures. In the spirit of our travel issue, we've picked out a selection of amazing sounding summer camps that are sure to replace the summer doldrums with an exciting sense of adventure!
1. Sail Caribbean
Celebrating its 37th year, Sail Caribbean's goal is to teach essential life skills to students and encourage leadership, teamwork, problem-solving, and decision-making. Programs feature adventures in sailing, scuba, marine biology, and community service in the British Virgin Islands and Leeward islands. Participants contribute to local environmental efforts by tagging sea turtles, clearing debris & saving reefs, preserving the "rainforest of the seas."
2. Travel for Teens
Travel for teens emphasizes that teens are travelers, not tourists. In conjunction with this mindset, they offer unique programs focusing on experiential learning, combined with cultural immersion that allows them to discover what local life is all about. Some of the standout programs for summer 2017 in the cultural exploration category are the Amsterdam, Belgium and Paris trip, the China Discovery and Service, Classic Italy, Greece Island Hopping, the Munich, Prague and Berlin trip, and the Japan Discovery and Service experience.
3. SPI Spanish Immersion in Spain
What better way to learn another language than by immersing yourself in the country it originates from? SPI's Study Abroad program features two summer programs held along Spain's gorgeous northern coast that emphasize college preparation and rigorous Spanish language academics, combined with global leadership components. The Spain Santander program affords participants the opportunity to study alongside the Cantabrian Sea, one of Spain's most popular summer destinations. Participants may also opt for the San Sebastian experience, learning the language in the lush landscape of one of northern Spain's most unique regions.
4. Bold Earth
No need for young people to feel down this summer when they can have adventures Down Under! Bold Earth summer programs specialize in smaller groups of campers from the U.S., as well as 55 other countries, to create team-oriented and diverse experiences in wilderness, service, language and immersion adventures. In July, Bold Earth is offering Australia's Best, a 14-day teen trip, on July 1-14 and July 16-29. Trip highlights include visits to the Sydney Opera House, Sydney's Taronga Zoo, the Blue Mountains, as well as activities like snorkeling in the Great Barrier Reef, surf lessons, whitewater rafting in the Tully River, and exploring the Outback and Daintree National Park.
5. Biosphere Foundation
On July 2 thru July 10, high school students, aged 15-18, can join their Balinese counterparts and embark on an educational adventure in an environmental stewardship program at Bali Barat National Park, located on the northwest coast of Bali, Indonesia. The park features an abundance of wildlife and contains a rare combination of the earth's ecosystems, including a coral reef, rainforest, monsoon forest, mangrove forest, and savannah. Students will study these systems, as well as the critical challenges due to climate change, and explore sustainable solutions.
6. The Experiment in International Living
For something truly exotic and unique, The Experiment in International Living offers summer abroad programs for high schoolers looking to connect and engage with other cultures on a deeper level. Between June 28 thru August 4, The Experiment will be offering the program Tanzania: Coastal and Maasai Cultures, which will enable students to travel from Dar es Salaam along the Tanzanian coast to Tanga, Arusha, and the Ngorongoro Conservation area. There they will learn Swahili, complete community service, live with host families, and explore the surrounding area.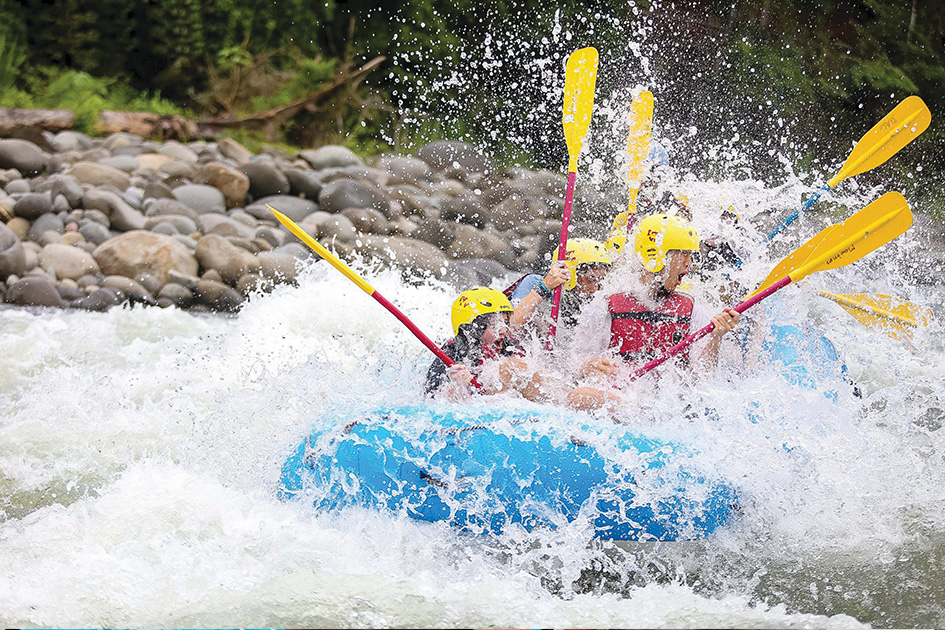 7. Rustic Pathways
Providing international community service, education, and adventure programs for students across the globe, Rustic Pathways facilitates over one hundred programs across 20 countries that appeal to adrenaline junkies, animal lovers, aspiring doctors and much more. A highlight of summer 2017 is the Summer Camp Leadership program in Costa Rica. This adventure includes whitewater rafting the Pacuare River, then spending three days training in leadership and planning a creative summer day camp for local Costa Rican children. The program also features ziplining, a coffee demonstration, relaxing in natural hot springs, and a boat trip to a tropical island paradise.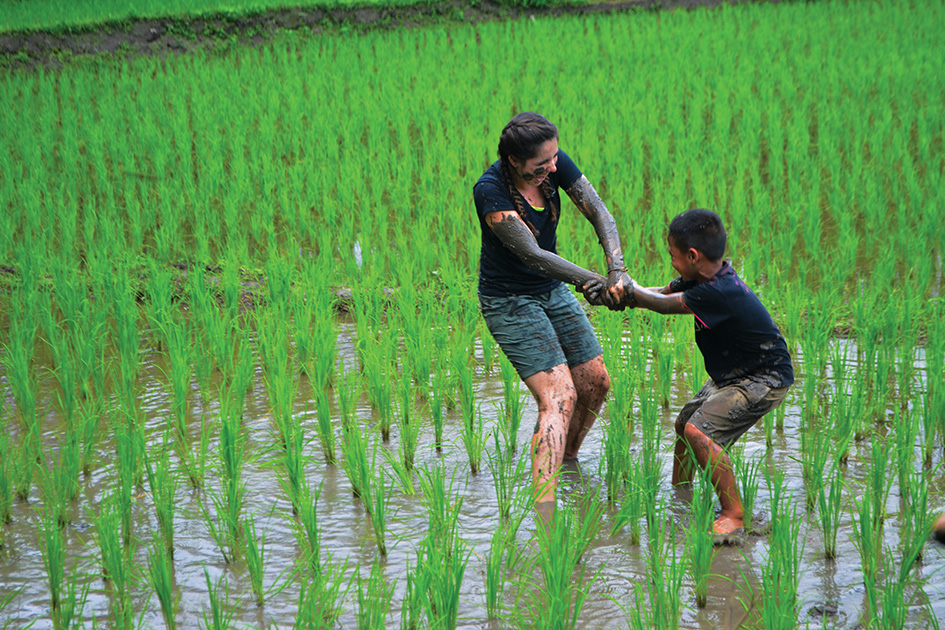 8. ARCC Programs (Adventures Cross Country)
www.adventurescrosscountry.com
With over 30 years of experience designing and operating programs for students, ARCC offers many options to keep your teens busy this summer, with 18 programs on six continents. Programs run from June through August, lasting between two to five weeks, and including students from all over the U.S.. Highlights include immersive programs that expose young people to the cultures in Australia/Fiji, Bali/Sumatra, Costa Rica, Cuba, Dominican Republic, Ecuador/ Galapagos, Hawaii, India, Peru, Southeast Asia, Tanzania, Thailand, Turkey/Greece, and Vietnam/Cambodia. Each program also emphasizes fun, discovery, and giving back to local communities.
9. Art History Abroad
Have a budding young artist in the household? They will truly appreciate being immersed in the world of art history right at the source. AHA programs provide exposure to real paintings, sculptures and architecture, within the context of real cities and cultures. Summer programs include the Northern Italy Course, where students learn about the Renaissance and the Classical Tradition. There is also the Southern Italy course, that offers students the chance to explore the diverse culture of Naples and Sicily, from the ancient world to the Baroque.
10. University College Dublin
This just may be your youngster's lucky day! The University is offering a summer program from July 19 thru August 2, allowing high school participants aged 16-17, to stay in on-campus accommodations and experience student life in Ireland and at the UCD campus. The program includes faculty-led immersion days in Business, Science, Engineering and Architecture, a variety of field trips, interactive workshops, and social activities, amid the rich cultural life of the capital city of Dublin.
There's no reason why summer just has to mean time off from school. Instead, it can be a globe-trotting journey of adventure and discovery, forged with new friendships and more in-depth understanding of other cultures, the environment, and one's self.