On May 10,oenophiles from across South Florida gathered at the Fontainebleau Miami Beach to sip, chat and learn more about wine. But, this was no regular wine tasting. This was a Wine Spectator event.
They say life is too short to drink bad wine, and we couldn't agree more. Known as the world's leading authority on wine, Wine Spectator uses a 100-point rating scale to determine the qualities of a wine, and "outstanding" wines are those rated 90 points or higher.
Naturally, Wine Spectator's Grand Tour Miami presented only the very best of the best - "outstanding" flagship wines from 244 leading wineries across 17 countries. Seasoned experts poured their exceptional wines, and offered valuable insight on their estates and wine-growing regions. >From grape to glass, there was much to learn here.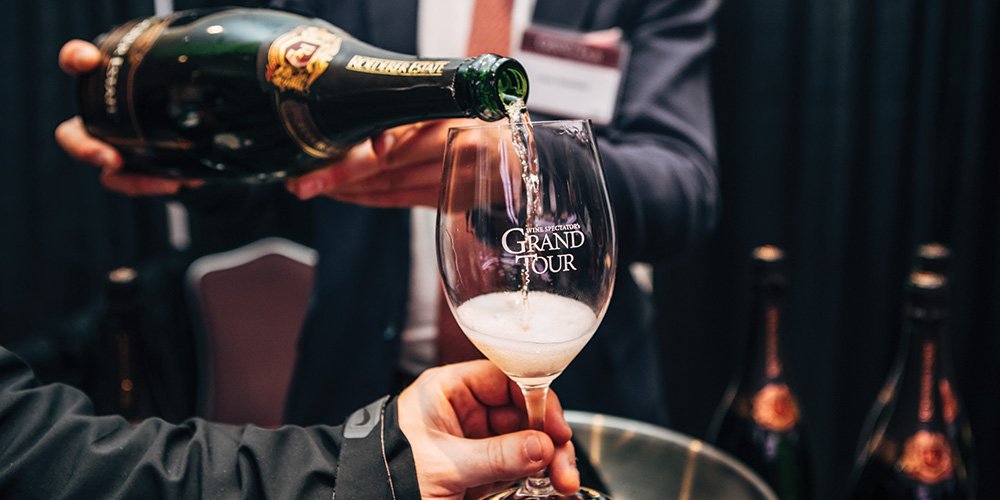 "Wine Spectator's blind tasting methodology is designed to eliminate bias and preconceptions about what a wine *should* be and instead to focus on what's in the glass. Our tasters consider the different elements of a wine and how they fit together--the flavor range, the structure, the style--and we try to describe these components to our readers in the tasting note and with the rating," said Alison Napjus, Wine Spectator's senior editor and tasting director.
In selecting wineries to participate in this signature event, Wine Spectator's tasters are responsible for "tasting beats" - for the tastings and coverage of a given region. They recommend wineries from their particular regions to participate in the Grand Tour, and a list of wineries is created to invite. The overarching idea behind the Grand Tour tasting is to showcase the best of the wine world, as well as its great diversity. "Many years ago, a high quality tasting of this kind was probably largely limited to California Cabernet and French Burgundy or Bordeaux. But today there are outstanding wines from all over the world, with many different grape varieties and wine styles to explore," Napjus shared.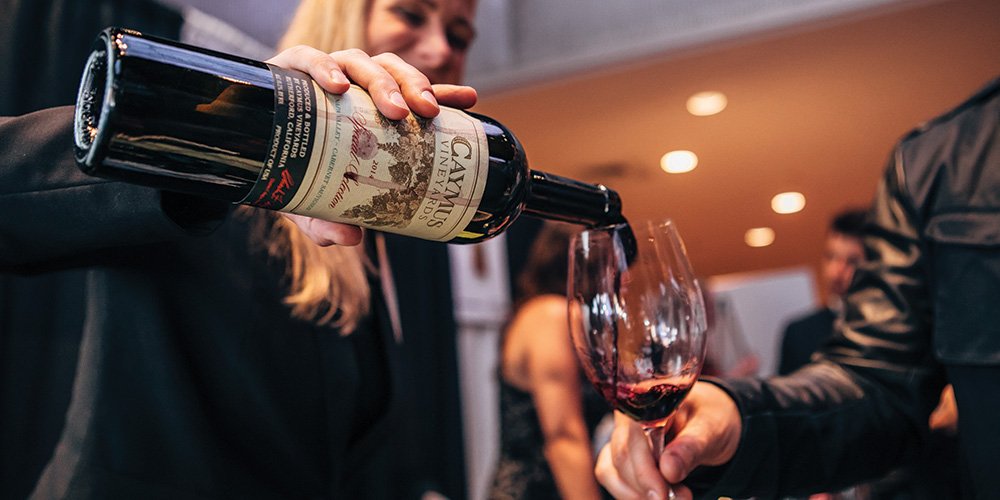 Wine Spectator considers Miami "a great city to host the Grand Tour, with lots of food and wine lovers ready to explore the great diversity of the wine world" and a packed room proved them right. Attendees enjoyed rows upon rows of tastings – red, whites, rosés, sparklings, desserts, complemented by a delicious buffet and souvenir Riedel wine glass to take home.
Great consideration was given to the tasting layout as Napjus explains, "The room goes from sparkling wine producers on one side, to whites (arranged lighter-bodied to fuller-bodied), then reds (again considering weight and structure), and then to dessert bottlings. Within a smaller grouping, we try to put wines from the same grape variety or the same appellation next to each other, and sometimes even the same vintage next to each other. That might mean a string of Chianti Classicos--Sangiovese from Tuscany, followed by a series of Brunello di Montalcinos--also Sangiovese from Tuscany; or a Malbec from southwestern France alongside a Malbec from Argentina. We want the tasting to be enjoyable, but also educational."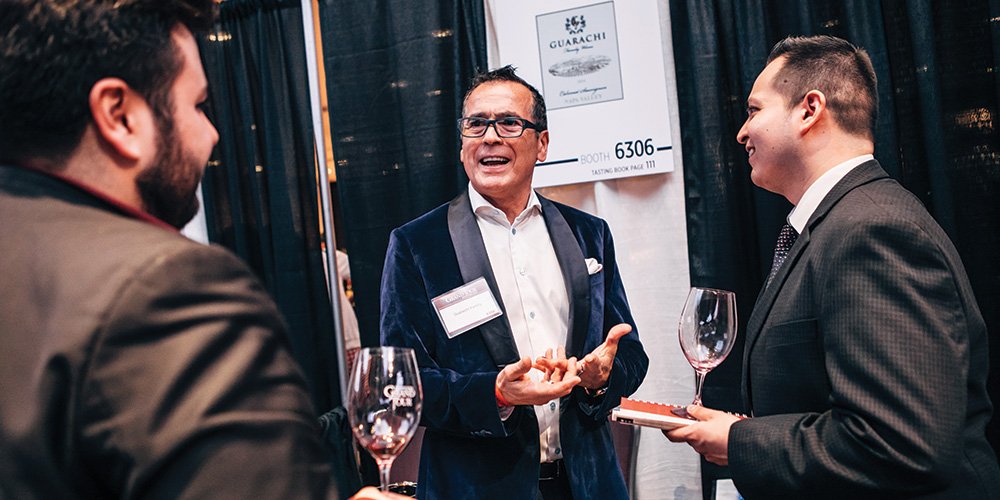 Among the abundance of revered wines poured were two exclusive 98-point rated wines: the Eredi Fuligni Brunello di Montalcino Riserva 2012 ($210 per bottle, retail) and the Graham Vintage Port 2016 ($150).
Miami was the last stop on the multi-city Wine Spectator's Grand Tour, which also traveled to Las Vegas and Chicago to bring wine lovers, sommeliers, winery owners, winemakers and editors all under one roof.
Behind all this indulgence is a great cause as part proceeds benefit the Wine Spectator Scholarship Foundation. "Over the last thirty years the Wine Spectator Scholarship Foundation has raised more than $20 million dollars, part of which goes to direct scholarships for students in the hospitality and wine industries," added Napjus. "But the foundation has also provided grants to several institutions that impact many more students each year, including Washington State University's enology and viticulture program, Sonoma State University's Wine Business Institute, the viticulture and enology program at the University of California, Davis, Cornell University's School of Hotel Administration and Florida International University's hospitality school."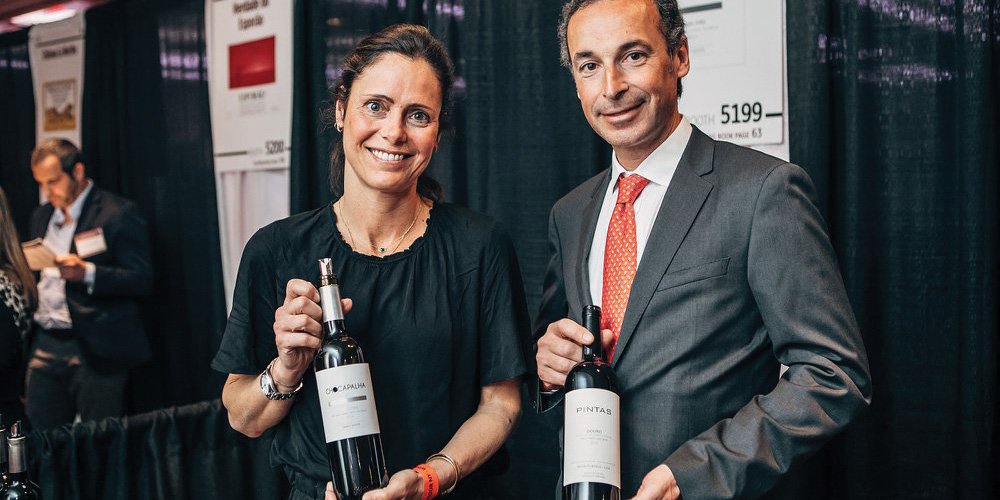 She shared this tip with us: A good rule of thumb for food and wine pairing is to try to match intensity between the dish and the wine. You don't want to overshadow the wine or the food by pairing something that's bigger, richer or more structured. For example, a grilled ribeye would dominate a light, easy-drinking red, and a full-bodied, oaky white would be all you would taste when paired with fish ceviche. Instead of that light, easy-drinking red you should look for a red with the intensity of the steak—amped up flavor and tannic structure to match the richness that you get from the fatty marbling and aging process of a good ribeye. Instead of the full-bodied white wine you should find a wine that is lighter-bodied and racy, with delicate flavors and acidity that echo that of the ceviche.
"It's all about bringing wine lovers together and sharing a common passion. At Wine Spectator, that passion is what drives us every day, and hopefully you feel it when you read the magazine or visit our website, winespectator.com," Napjus expressed.
All things wine, and a truly divine time.