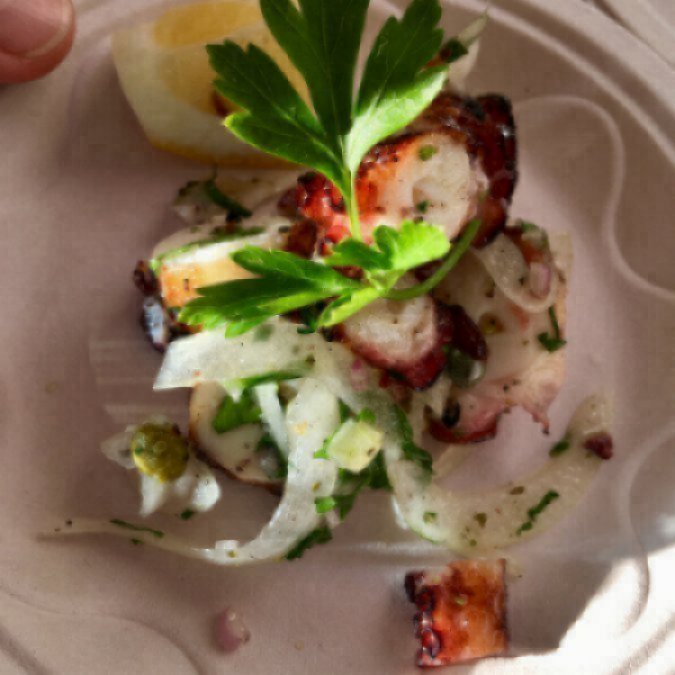 By Daisy Cabrera
It's that time of year again when the Greater Miami Convention & Visitors Bureau (GMCVB) presents the annual Miami Spice, and we are salivating! Running August and September, over 250 participating restaurants spanning Greater Miami and the beaches are showcasing three-course (appetizer, entrée, dessert) prix-fixe menus: $23 lunch/brunch and $39 dinner. Since 2001, an estimated one million Miami Spice meals have been served. With fork and knife in hand - ready, set, go!
Enough to whet any foodie's appetite, GMCVB hosted an exclusive Miami Spice Kickoff & Heritage Showcase on July 31 at Jungle Island. Miami Spice is part of their Miami Temptations year-round program which includes Miami Arts & Heritage Months, Miami Health & Wellness Months, Miami Attractions & Museums Months, Miami Hotels Months, Miami Spa Months and Miami Entertainment Months.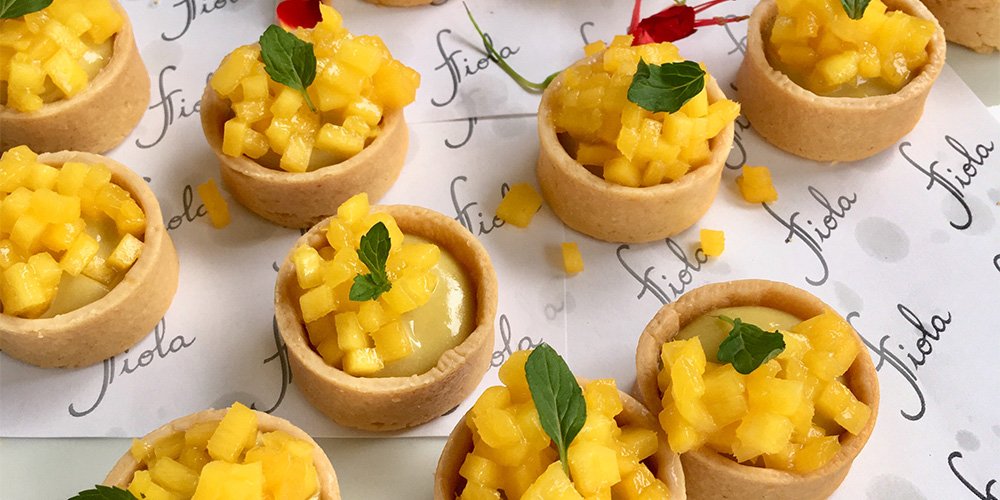 "Over the course of 18 years, the 'Miami Spice' program has evolved into a culinary movement celebrating the best in Greater Miami's food scene" said GMCVB President and CEO William D. Talbert, III, CDME. "We're thrilled this program not only gives diners the opportunity to sample signature dishes by world-class chefs but also offers exceptional seasonal savings to visitors and locals alike."
The well-attended sneak preview of the two-month culinary celebration was buzzing with excitement, art activations, and hungry guests visiting rows upon rows of restaurant booths for samplings. Some of our absolute favorite eateries on hand were Dolce Italian, Bagatelle Miami Beach, Fogo de Chão, Fiola Miami, Jackson Soul Food, and The Social Club.
Endless drinks were poured by top-notch sponsors - JNSQ Wines (Rosé Cru, Sauvignon Blanc), Absolute Juice Editions (Strawberry, Apple), Plymouth Gin, Stella Artois, Facundo Rum Collection, FIJI Water, with even Café Bustelo making an appearance.
Attendees were also treated to fantastic entertainment while devouring savory bites and sips. Miami's own Spam Allstars rocked the crowd with Latin and funk meets electronica, while the band's founder DJ Le Spam played eclectic tunes. The lively NSL Danse Ensemble, eight dancers and one drummer, also performed much to the crowd's delight. And, the after-party took place at none other than E11EVEN Restaurant & Rooftop Lounge.
Lots of great newbies joining in on the Miami Spice festivities this year! Some of our top picks include:
· The stunning water views of AQ Chop House by IL Mulino in Sunny Isles Beach complement their stunning plates of seafood salad, 8oz Grilled Chopsteak, Grilled Orata Filet, Torta Della Nonna
· In downtown Miami, indulge in CVLTVRA's exquisite fare such as Truffle Risotto Arancini 'Croquettas', Grilled Churrasco, Lobster Ravioli, Caramel Roulade
· Over in Wynwood, Joey's Italian Café presents Mussels, Beef Carpaccio, Corvina, Homemade Cheesecake
· The Design District's Kaido brings inspired Asian plates: Fried Chicken Bao Bun, Yakitori Chicken Skewer, Sushi Rice Bowl, Matcha Ice Cream
· The intimate gem on South Beach, Orange Blossom dishes out Shrimp Tempura, Chilean Seabass, Free Range Chicken Paillard, Homemade Nutella Tiramisu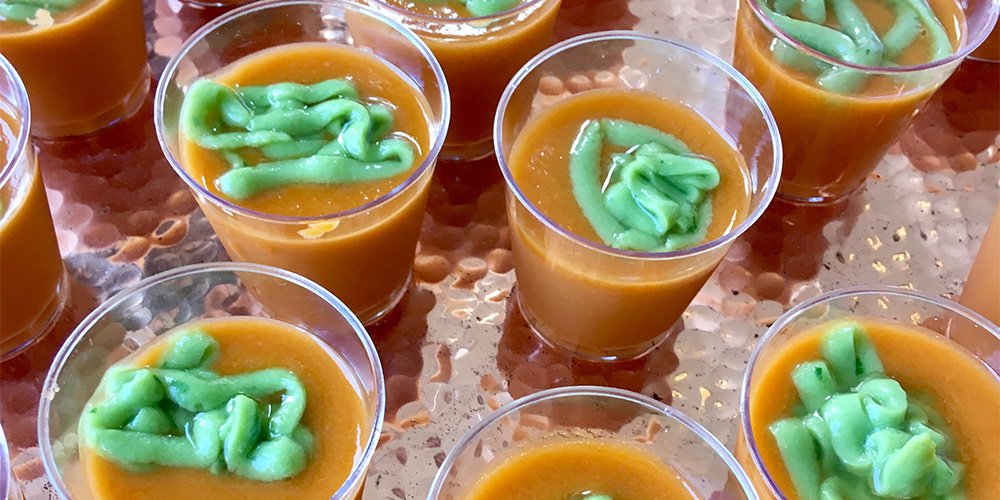 Now come close, fellow epicureans! We have to give a shout-out to our all-time favorites returning to Miami Spice:
· Byblos is serving up plates of Eastern Mediterranean goodness: Duck Kibbeh, Sujuk Pide, Lamb Ribs, Shortrib Kebab
· The French gem, Palme d'Or in the Biltmore Hotel is serving up Pâté De Foie Gras, Pan Seared Lump Crab Cake, Roasted Duck Breast, Macaroon Tart
· Quality Meats, owned by the family running the NYC butcher shops by the same name, presents House-Cured Slab Bacon, Octopus Chicharron, Pork Chop "Al Pastor", 8oz Filet Mignon
· Nestled in Sunset Harbor, Sardinia Enoteca Ristorante dishes the deliciousness: Polpettine, Fregoletta, Moscardini, Salmone Al Forno
· Estiatorio Milos is a love letter to fish and seafood, offering Salmon Tartare, Charcoal Grilled Octopus, Calamari, Dorado Royale
· Perfect for people watching on Lincoln Road, head over to Meat Market for Wagyu Beef Dumplings, 6oz Filet Mignon, 10oz Prime Ribeye Steak & Bone Marrow, Fireman Derek's Red Velvet Cake
· Bulla Gastrobar Coral Gables's delicious Spanish menu includes Manchego & Serrano, Croquetas de Jamón, 9oz. Bistec a la Parrilla, Arroz Caldoso, Budín de Pan
Is your mouth watering yet? To see a full list of participating Miami Spice restaurants, conveniently organized by neighborhood, visit: www.miamiandbeaches.com/offers/temptations/miami-spice-months/list-at-a-glance