HERE PIGGY PIGGY! COCHON555 WAS A PORK LOVER'S DREAM COME TRUE.
By: CultureOwl
|
07/16/2019
|
Culinary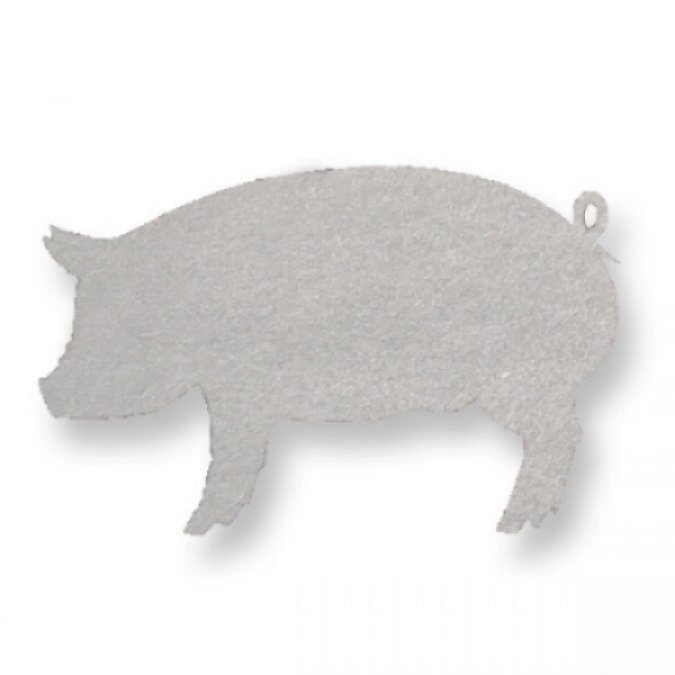 Come close fellow foodies, and picture this vision of delight: close to 600 guests feasting on 1,500 pounds of scrumptious pork paired with premium wines and creative cocktails, set inside the gorgeous historic Biltmore Hotel. This really happened, and it was EPIC.
For the 7th year, the national Cochon555 competition returned to Miami on May 19 to serve up a gourmet experience in an entertaining and inspiring setting. Founder Brady Lowe shared: "Miami is one of the stops that we love. It has always been very welcoming to the tour and continues to grow year after year. It brings another twist to our tour as it is one of our more Latin-influenced stops, which we love to include the diversity into our lineup for Grand Cochon."
The hyper-local competition featured five chefs cooking five whole heritage breed pigs, alongside five sommeliers and five barkeeps. Beyond showcasing talent, the organization highlights the agricultural importance of heritage breed pigs and promotes local family farming.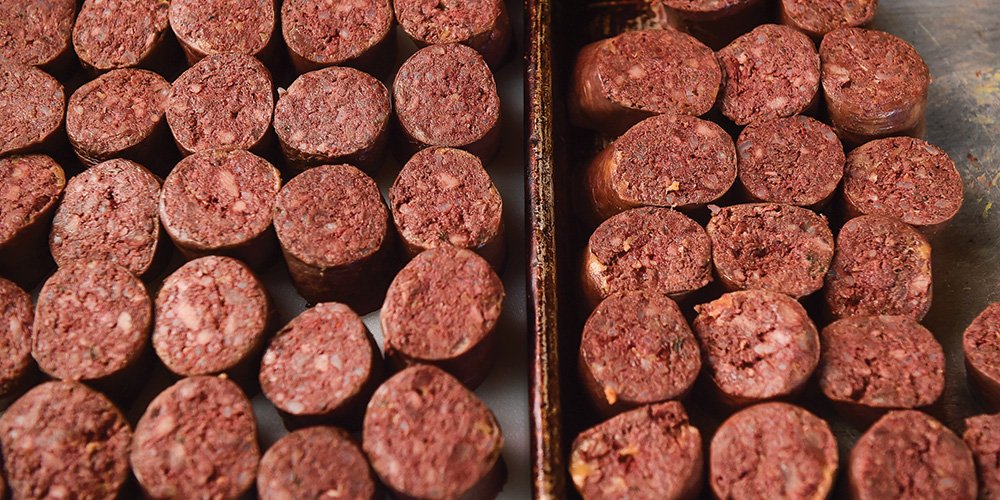 Not sure what a heritage breed pig is? Lowe explains, "Consumers should understand that the difference between commodity pork and heritage breed pig are: heritage breed pigs are raised in pastures, free roaming, are fed specific feed depending on the ultimate goal of the farmer (acorns, barely, etc.) and grow at a much slower rate - but this is directly linked with the amount of flavor and marbling that these pigs develop."
Hailed as "Pork-tastic Goodness!" by Food & Wine Magazine, and "A Great Celebration, the Ultimate Pig Out" by Bon Appetit - Cochon555 travels to nine major U.S. cities, awarding one lucky chef and barkeep the local winning titles. Then, they head to the Grand Cochon finale in Chicago come Sept. 15, marking the organization's first decade. "The nine markets are all communities that are in the epicenter of true and honest food," said Lowe. "They are markets where chefs are working with their local farmers on a day-to-day basis, practicing whole animal utilization, where you see exceptional beverage programs, and where consumers are demanding these practices more frequently."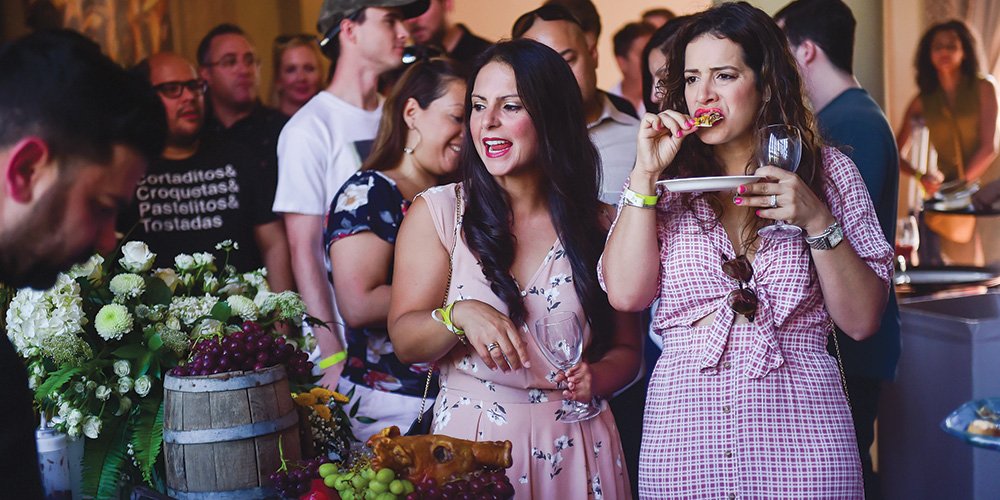 The 305 was in full force with an all-star cast of chefs presenting a smorgasbord of all-star ethically-sourced pig, and the headlining butcher was Andres Barrientos of Miami Smokers. Our absolute favorite bites were: The Bazaar by Jose Andres' Chef Karla Hoyos' "Bocata" with sobrasada, air bread, manchego espuma, and honeycomb. PokéBao's Chef Daniel Bouza's "Pork Liver Mousse" with liver, lard, skin, crispy chicharron, truffle, and truffle caviar. 27 Restaurant & Bar's Chef Jimmy Lebron's "Pork Poke" with cured tenderloin, furikake chicharron, and macadamia. Goya's Chef Fernando Desa's "Aji Pork Roll Rice Montadito" with mango-jalapeño salsa, and truffle Bernaise. BARLEY's Chef Jorgie Ramos' "Head & Trotters Croquetas" with caramelized onions, and brain soubise. Incredible!
Judges scored servings on utilization, technique, and overall flavor while attendees voted for the "Best Bite of the Day." Chef Ramos took home the title of Cochon555 winner AKA "Prince of Pork" and is headed to the finals.
"The national competition gets more intense and dynamic every year, and the performance of chefs, somms, and barkeeps in Miami shows precisely why the city is synonymous with landscaping a responsible culinary excellence in this country," Lowe expressed.
Our head was spinning with all this mouth-watering, snout-to-tail goodness! If that wasn't enough, the swine extravagance was downed with plenty of cocktails and wine.
The "Punch Kings" competition tasked barkeeps to create flavorful, hand-crafted El Tesoro Tequila-based punch. On deck were cocktail connoisseurs William Mendez of Abi Maria Bar & Refuge, TJ Palmieri of Madrina's, Richard Mejia of The Broken Shaker, Emiliano Gonzalez of Casa Florida, and Arleen Delima of Repour - who took home the prize and is also headed to the finals. Her winning drink, "¡No pare, sigue, sigue!" combined tequila, pineapple shrub-Tepache mix, fresh lemon juice, agave syrup and Xocolatl mole bitters. Cheers!
In the "Somm Smackdown" competition, notable sommeliers paired reserve wines with dozens of varied dishes served. The winner was Daniel Toral of 50 Eggs Hospitality Inc., and other participants included Kirsta Grauberger of FallBall Group, Joseph Gewarges of Fontainebleau Miami Beach, Jen Schmitt of Zuma, Jacqueline Coleman of Biscayne Times/Miami Girl Magazine/Let's Eat Magazine/Coravin/Wine Lifestyle.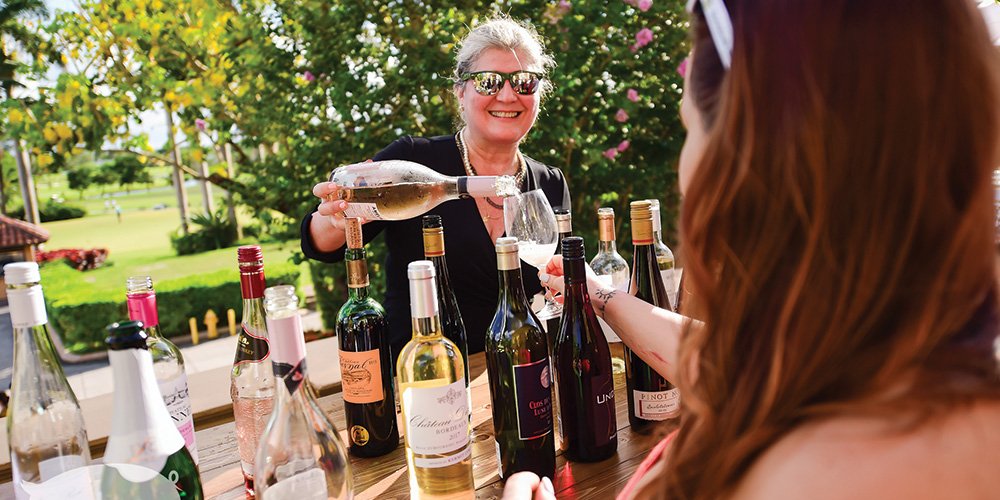 An exclusive food and wine-pairing seminar, "The Perfect Bite" by Wine Dialogues poured E & J Gallo Winery's finest. The event also featured sweet desserts, a charitable silent auction, an educational pop-up butcher shop, several outdoor bars, and so much more.
Part proceeds of Cochon555 go to non-profit sister project, Piggy Bank which creates a farming sanctuary for heritage breed pigs. "It is key for Piggy Bank to not only help families start their own farms but to also assist existing farms to continue to succeed. Because of the steady growth in consumerism in the last decades, these smaller farms are beginning to disappear due to the fact that they haven't been able to meet demands," added Lowe. "Piggy Bank provides the tools, connections and programs to support family farms."
All this pork extravaganza and all for a good cause – one bite at a time.
To learn more about Cochon555, visit www.cochon555.com