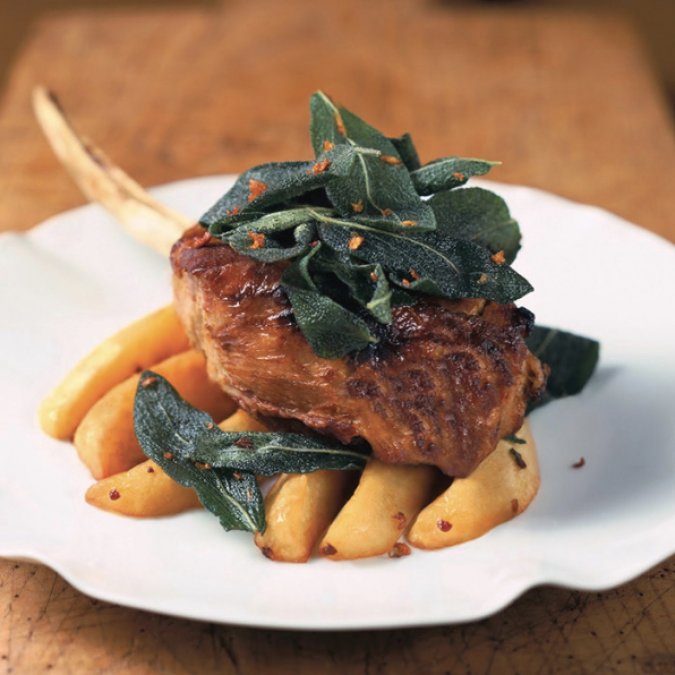 AMBIENCE
We were really in the mood to experience the elegance of acclaimed Italian restaurant, Il Mulino New York. With locations in New York City, Las Vegas, Atlantic City, Puerto Rico, and of course, our hometown Sunny Isles and South Beach, we knew this wasn't going to be a typical chain experience. Il Mulino definitely radiates class in each of its locations. The Sunny Isles Beach location at the Acqualina Resort & Spa boasts a stunning, oceanfront locale, filled with old world charm that's accentuated with lovely tapestries and antique décor. In contrast, the atmosphere at the South Beach location combines the elegance of New York, with a modern, stark-white Art Deco flavor that screams chic. But one thing both locations have in common are excellent food and service. From market-fresh daily specials, to an extensive selection of fine Italian wines, and sumptuous entrees, Il Mulino delivers in spades. The wait staff is composed of career waiters whose intimate knowledge of the menu and impeccable service is unparalleled. Is it pricy? Yes! But it's definitely worth it to splurge for a special occasion, and with all the fabulous sides that are included, you definitely get quite the bang for your buck. It's also less expensive than traveling to Italy for a comparable experience, so tie your napkin around your neck and buon appetito!
aperitivos
We just loved how the moment we were seated, we were regaled with fine Italian appetizers on the house, including an assortment of breads, bruschetta with mussels, spicy fried zucchini, and chunks of parmesan cut right off the wheel, tableside. Everything was just so delicious and perfectly whet our appetites for the feast to come. Mangia, mangia!
menu speciale
With so many fabulous selections to choose from, we decided to dive into the Specials menu first. And boy are we glad we did!
Branzino
You've never had Italian Sea Bass quite like this! Each bite was tender and juicy, stuffed with garlic and rosemary, and baked with a salt crust for maximum flavor. Mamma mia! A nice, personal touch is the fact that it's fileted and served tableside. A definite Must-Try!
Langostino
Another special we would highly recommend are these jumbo prawns. They're served with risotto or sautéed spinach (we couldn't resist trying both) and were a definite contender for our fave of the evening. If sweet and succulent is your thing, you will just LOVE this dish!
Costoletta alla Salvia
Okay. This here was our absolute FAVE! We couldn't get enough of this flavorful, double-cut veal chop grilled with sage and garlic and served with roasted potatoes. Do yourself a favor and order this chop-chop. You'll thank us!
MENU PRINCIPALe
Now it was time to explore the regular dinner menu, which was just as special!
Paste:
Rigatoni alla Bolognese
This delish dish features braised veal and beef in a rich tomato sauce. The pasta is thick and creamy, and cooked perfectly. At the Miami Beach location, we could actually see the waiters preparing the sauces in the dining room and then mixing the pasta inside of the pans, which was very cool!
Risotti:
Porcini
If mushrooms are your thing, you'll appreciate this serving of ravioli with assorted wild mushrooms and a touch of black truffle. And even if you aren't a mushroom fan, you'll become one, as the ravioli was cooked perfectly, al dente, and covered in a blanket of warm, thick and creamy champagne truffle sauce that was simply to die for. Not too sweet and just right. Yum!
Vitello:
Piccata di Vitello al Limone
Featuring veal sautéed in a white wine lemon sauce with sweet peas and pancetta, this dish put a smile on our faces. With a dash of saltiness and sweetness, everything comes together to give your palate a real treat. Delizioso!
DOLCE
What better way to top off our Mediterranean banquet than with homemade Grappa and Limoncello? Both were served tableside from a copper bucket and truly hit the spot.
Our Final Mouthful
With fantastic service and excellent food, dining at Il Mulino New York was a very satisfying experience from start to finish. The elegant atmosphere and fine food totally justify the price. Can't make it to Italy? The essence of classic Italian cuisine is available right here in South Florida and we couldn't be more pleased. We can't wait to return and try all the other dishes we didn't get a chance to sample on this visit. Until next time, keep those knives and forks primed and ready!
17875 Collins Avenue Sunny Isles Beach, FL 33160 - 305.466.9191
840 1st Street Miami Beach, FL 33139 - 305.372.1221