Caribbean305 was all about island hopping – no passport needed!
By: CultureOwl
|
08/08/2018
|
Culinary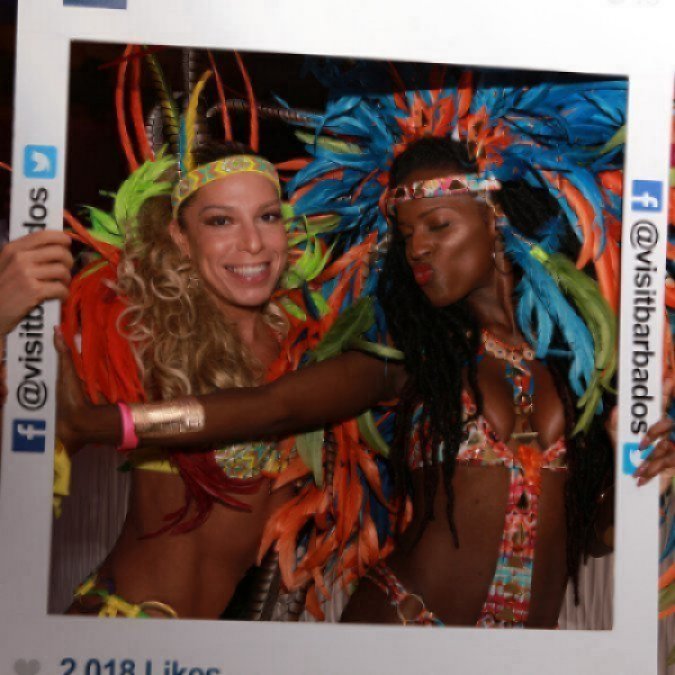 By, Daisy Cabrera
Jungle Island came alive on June 23rd with the mouth-watering tastes and infectious beats of the Caribbean during the highly anticipated event - Caribbean305. The annual soiree, presented by the Caribbean Hotel and Tourism Association, offered a gumbo of delicious cocktails, delectable eats, and diverse entertainment.
The timing was simply perfect as June marks Caribbean-American Heritage Month. And, since Miami is the gateway to the Caribbean, it serves as the perfect backdrop for a flavorful fête of all things Caribbean!
"Caribbean culture is so important in Miami because it's deeply rooted here. I feel like we are an extension of the Caribbean itself. Our people, the music, the food, the agriculture, and the traditions,"
stated Chef Adrianne Calvo, South Florida ambassador for Caribbean305.
While the lively and colorful Caribbean is world-renown for its beautifully picturesque landscapes, the distinct islands offer an equally lively and colorful array of varied cultures and gourmet delicacies.
Courtesy of Caribbean 305 - Photo Credit: Jorge L. Reyes
An extravaganza of unlimited culinary bites and tasty cocktails, all set to live entertainment, is a foodie's idea of heaven! And, luckily for Caribbean305's "vacation-mode" attendees, 16 Caribbean destinations showcased their best cuisine: Anguilla, Antigua & Barbuda, Bahamas, Barbados, Belize, Bonaire, British Virgin Islands, Cayman Islands, Curaçao, Jamaica, Puerto Rico, St. Lucia, Suriname, Trinidad and Tobago, Turks and Caicos, and U.S. Virgin Islands.
Upon entering Caribbean305, hips were swaying to the island sounds of Miami Vibez Steel Orchestra. The space was packed wall-to-wall with folks lined up to devour eats. To keep the party going, the oversized bar offered an onslaught of specialty cocktails such as hand-shaken Daiquiris with cane rum and spiced rum Mai Tais.
Courtesy of Caribbean 305 - Photo Credit: Jorge L. Reyes
Here's a short list of our island favorites!
The Bahamas was in the house offering steamed chicken with spiced syrup, fire-roasted plantain, bacon bits and herb Pannycakes. The conch fritters with tamarind sauce were scrumptious! Meanwhile, over at the Barbados table, the spicy pickled pork with savory and sweet potato pudding was mouth-watering. The team also served up aromatic barley mixed with meat stew, as well as authentic coconut turnover bread pudding with a hint of cinnamon, nutmeg, rum and raisin gel.
On hand was Belize's delicious coconut and basil seafood broth with mashed plantain dumplings, and ground corn, sautéed Chaya greens steamed in banana leaves topped with a roasted habanero tomato sauce. Mixologist Mark Jacobs poured lip-smacking cocktails of coconut rum with pineapple juice. Yum!
Mojitos, made with Cadushy liqueur and enhanced with cactus and lime, were front and center at Bonaire's section. They handed out plates of delectable deep-fried, salted bacalao fish fritters served with a local spicy herb dip, and spicy red beet marinated and stuffed deviled eggs. To die for!
Jamaica had the largest presence at Caribbean 305, dishing out fragrant jerk pork shoulder served with roasted sweet corn on the cob, shell-on dry seared and spiced shrimp, and lots of overproof (oh my!) rum drinks made with jackfruit and passion fruit. And, there were plenty of strong sherry-based drinks at the Turks & Caicos station, along with conch stew with coconut in a deep fried dough, and spicy curry shrimp.
Courtesy of Caribbean 305
Team Caribbean Strong, consisting of Anguilla, British Virgin Islands, Puerto Rico and U.S. Virgin Islands presented savory fried dough Johnnycakes layered with stewed Creole salt codfish. Also on deck was Majarete – delish coconut and rice flour pudding infused with ginger, cloves and cinnamon.
Finally, Suriname's tapas were sheer joy. Tender braised beefs tossed in roasted coconut with turmeric, galangal-infused rice, rice flour and garlic peanut cracker. Salt fish stew was paired with yuca bread crackers and pickles. Rum BBQ ginger chicken plated with vegetable pickles. The icing on the cake were the snow cones, topped off with alcohol. What a welcome treat!
The evening was complete with an onstage DJ playing the hottest tunes of the tropics, and Caribbean Carnival stilt walkers and dancers – dressed in their finest feathered costumes – fired up the crowd. A good time was had by all.
To learn more about Caribbean305, visit caribbean305.com