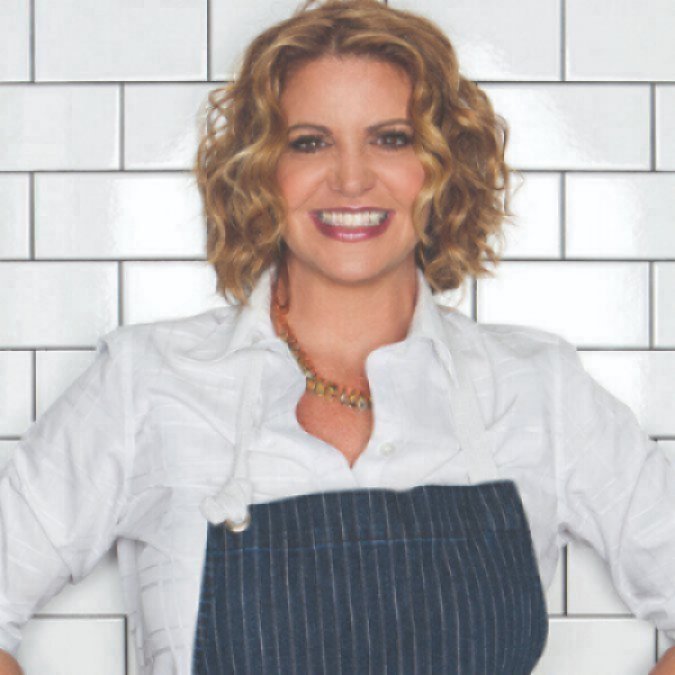 By Daisy Cabrera
Miami is an overflowing cauldron of diverse cultures, and with those distinct cultures comes generous heapings of seasoned flavors. Lucky for us, Miami is also home to some of the nation's seasoned chefs whipping up spectacular cuisine much to our delight.

CHEF MICHELLE BERNSTEIN
The New York Times named Chef Michelle Bernstein "One of Miami's Culinary Stars" and we couldn't agree more. A Miami native of Jewish and Latin descent, she is a leading author, philanthropist, caterer, and Emmy award winner: PBS 2's Check, Please! South Florida and ABC 10's SoFlo Taste. With husband David Martinez, the chef and restaurateur embarked on her latest endeavor - Café La Trova. Hailed as "One of America's Best New Restaurants" by GQ, the Cuban-inspired bar and café in Little Havana combines innovative and traditional Cuban-style and technique. Chef Bernstein is a James Beard Award winner.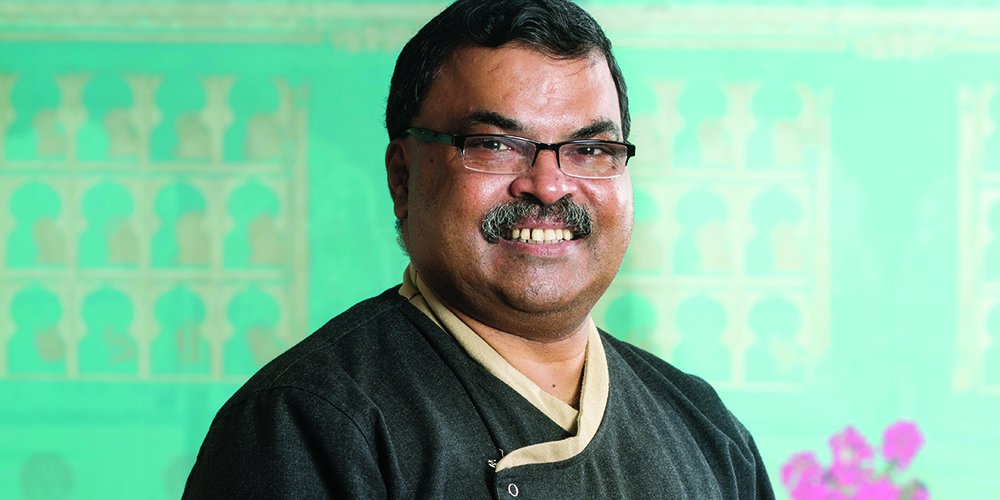 Chef Hemant Mathur
Lots of buzz surrounding Chef Hemant Mathur, and with good reason. The impressive Tandoor master, who is fluent in five languages, has graced prestigious eateries in Jaipur, Delhi, Kolkata, Berlin, and worked as a private chef in Mexico. In NYC alone, Chef Mathur opened Tamarind, Diwan Grill, Amma, and two Michelin-starred restaurants - Devi and Tulsi. Using authentic staple ingredients (curry leaves, saffron and mustard seeds), he opened two establishments in Midtown Miami – the modern MASKA and the casual Cho:Tu. Chef Mathur is the first Indian chef in the U.S. to be awarded a Michelin star.
CHEF JANINE BOOTH
Chef Janine Booth is a much-celebrated culinary maestro traveling through Europe and Asia before landing in Miami. An Australian native who's won Forbes and Zagat's "30 Under 30" awards, her expertise is vast - from Vietnamese and Northern Thai to Southern and Asian BBQ. She competed on NBC/Bravo's Top Chef, and opened Root & Bone with husband and fellow Top Chef alum Jeff McInnis. Earning the title "Best Fried Chicken in NYC" by multiple publications, they also opened Stiltsville Fish Bar in South Beach. Chef Booth is a James Beard Award semifinalist.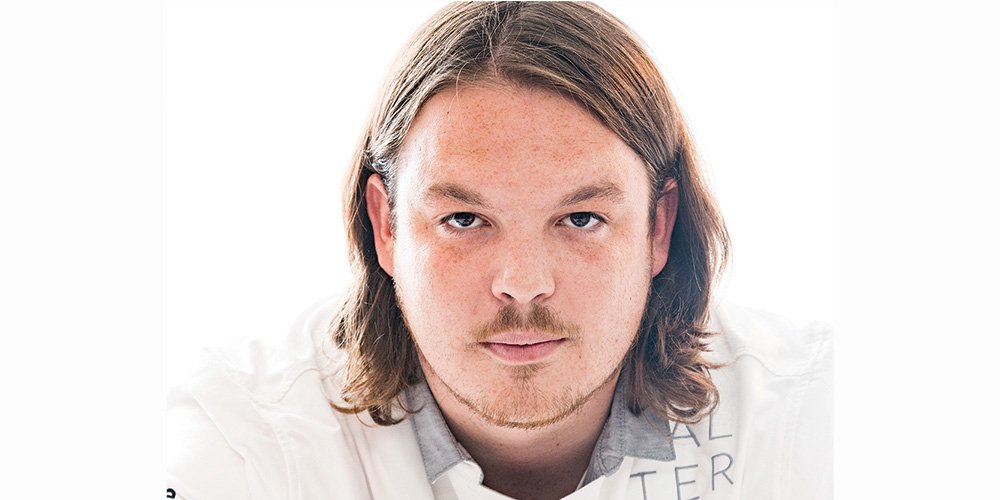 CHEF BRADLEY KILGORE
Rightfully so, Chef Bradley Kilgore's name is on everyone's lips. Food & Wine Magazine called the Kansas City native "Best New Chef in America." He's trained in Denver, Italy and Chicago – where he worked at two restaurants that earned three Michelin stars each. Bringing his star power to Miami's Azul and winning 5 stars in Forbes Travel guide, the chef took his talents to St. Regis Bal Harbour where he received 4 stars from the Miami Herald. His restaurant group, Kilgore Culinary, is quite busy with Brava by Brad Kilgore, Kaido, AMA, Ember, and the highly acclaimed Alter. Set in Wynwood, he serves up progressive American cuisine highlighting indigenous Floridian ingredients. Chef Kilgore is a five-time James Beard Award semifinalist.
CHEF EILEEN ANDRADE
A force to be reckoned with, Chef Eileen Andrade has appeared on Travel Channel's Food Paradise and Chow Masters, as well as Food Network's Chopped. Growing up with her Cuban grandfather, of Islas Canarias fame, she keeps the family legacy alive. She launched the CUBANCUBE food truck to offer an innovative twist to traditional Latin cuisine. The chef then opened the popular gastropub Finka Table & Tap in West Kendall with a focus on Cuban, Peruvian and Korean cuisines. Following this, she opened Amelia's 1931 to showcase Latin-Asian fusion in a diner setting. There is no stopping Chef Andrade as we await more successful ventures under her belt.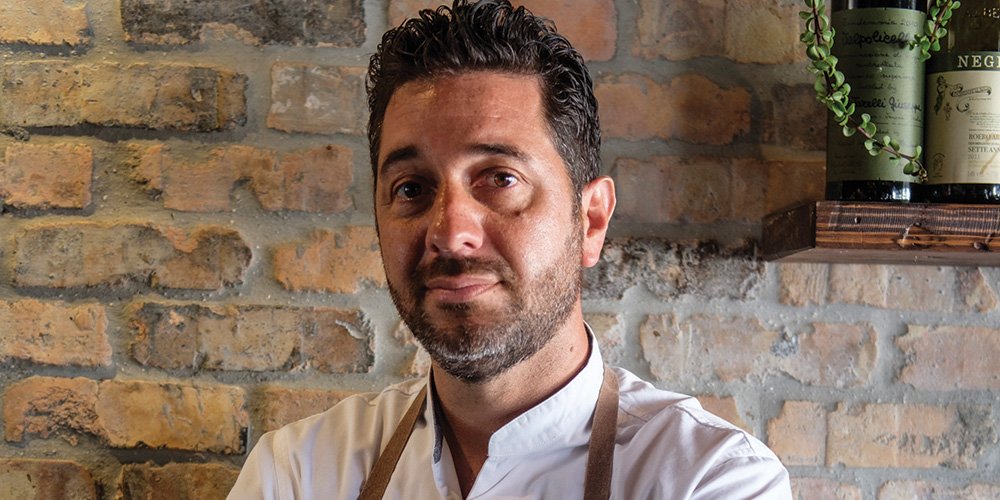 CHEF MICHAEL PIROLO
Chef Michael Pirolo, a New Yorker raised in Italy, received his formal culinary education in Torino. He apprenticed at Michelin-starred restaurants in Bologna and Piedmont, returned to NYC to focus on French cuisine, then headed to Philadelphia for a prestigious sous chef opportunity. New York drew him back, and the chef took a post at a restaurant that earned two Michelin stars on his watch. As Italian cuisine was his calling, he joined Scarpetta before relocating to Miami's Scarpetta as chef de cuisine where he earned Miami Herald's 4 stars. Chef Pirolo opened the Brooklyn-based The Saint Austere with siblings Fabrizio, John, Jacqueline, and Mike. With wife Jen Chaefsky and sister Jacqueline Pirolo, he launched the beloved Macchialina on South Beach - ranked among the top "South Florida Food 50" by Miami Herald, and considered "Best Italian Restaurant in Florida" by The Daily Meal. Chef Pirolo is a James Beard Award semifinalist.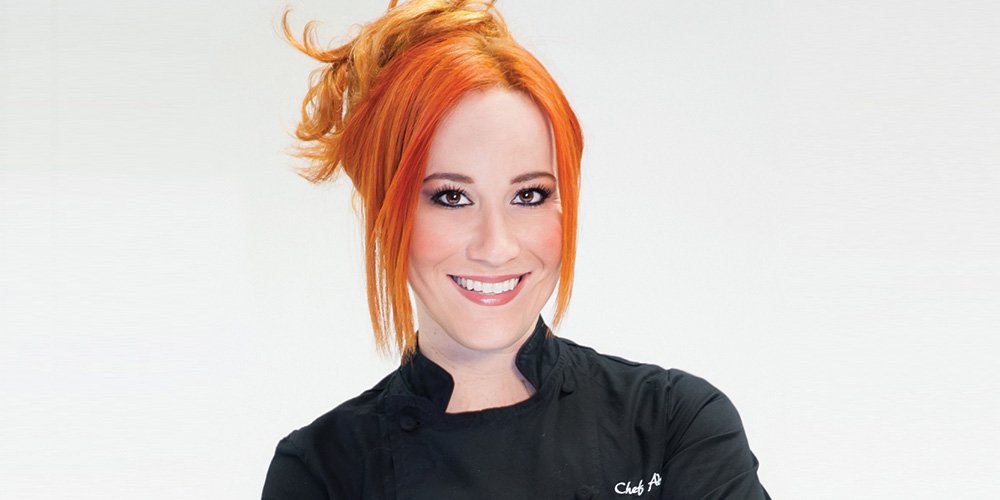 CHEF ADRIANNE CALVO
TV personality, writer, philanthropist and restaurateur are among the titles Chef Adrianne Calvo holds. The Johnson & Wales alum has authored four cookbooks, and opened Chef Adrianne's Vineyard Restaurant and Wine Bar over a decade ago – named among the "Top 100 Most Romantic Restaurants in the country" by Yelp. The restaurant received a nod from Zagat as "One of the U.S.' 15 Most Unique Restaurants," and was considered both "One of the 17 Most Important Restaurants in Miami" and listed on "Miami Food Bucket List" by Thrillist. The accolades don't stop there as she received "Best Chef" (2014, 2016, 2018) and "Best Restaurant" (2014, 2017) in South Miami-Dade during the Readers' Choice Awards. The chef competed on Food Network's Chopped and Beat Bobby Flay, won "Best Bite of the Beach" at South Beach Wine & Food Festival, and was named "Miami's Best Chef" several times by Miami New Times. A regular on NBC 6, Chef Calvo also won first place across ten national competitions.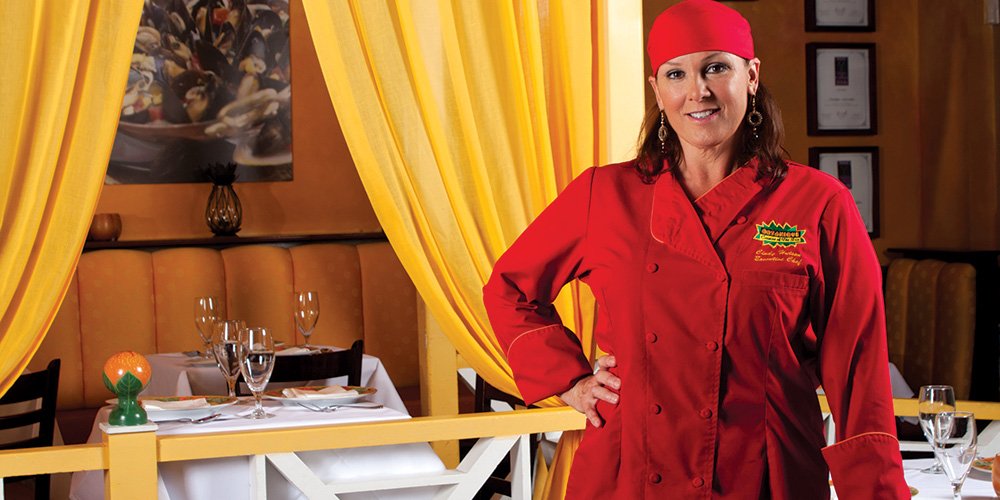 CHEF CINDY HUTSON
Creating without limits while cooking everything under the sun is Chef Cindy Hutson's approach – winning her countless recognition. The New Jersey transplant and self-taught chef's culturally diverse and seasonally-driven cuisine has been applauded by USA Today, London Times, Chicago Tribune, and Chef Magazine. Considered "Chef of the Year" by Eater, her cookbook "From the Tip of My Tongue" won Gourmand World Cookbook Award's for "Best Woman Chef Cookbook in the United States." The chef serves as culinary ambassador for Miami Cancer Institute, Certified Angus Beef and the National Pork Board. Alongside life partner Delius Shirley, their Ortanique on the Mile restaurant in Coral Gables serves up fine Caribbean eats. It was touted "Best New Restaurant" by Esquire and Bon Appétit, and called a "Hot Table" concept by Condé Nast Traveler. She won "Top Female Chef" by American Chef Association, and garnered several "Award of Excellence" from Wine Spectator. The esteemed New York Times Magazine once named Chef Hutson "Miami's Best Chef."
We sat with these larger-than-life names dominating the food world, and here's a taste of our fireside chat!
WHAT DO YOU LOVE MOST ABOUT SOUTH FLORIDA?
Chef Bernstein: "Its rhythm, its brightness, its flavor and the blend of Latin cultures that you find nowhere else but here."
Chef Mathur: "The weather of course, the beaches and mostly the people of South Florida."
Chef Booth: "The sunshine, the blue waterways, the beaches, the palm trees, the melting pot of cultures, cuisines, music and language."
Chef Kilgore: "I love how Miami is growing so rapidly not only in the restaurant scene but culturally too. It is a young vibrant city with so many people trying new things. I also like seeing it grow beyond just the beach, all of our restaurants are on the mainland which draws locals and international tourists."
Chef Andrade: "Living in South Florida is like living on a permanent vacation. Yeah the traffic is quite annoying at times, but the people are beautiful, the weather is perfect and our food scene is getting better and better every year."
Chef Pirolo: "Besides the weather and sandy beaches? Ha! What I love about South Florida, is the overwhelming sense of community that exists within the restaurant industry here. I've worked in many different cities, but there is no place like South Florida when it comes to the camaraderie within our hospitality family."
Chef Calvo: "What I love most about South Florida is the vibrant culture here. It's like everyone's got cafecito running through their veins. Even the weather is on fire here. And the weather makes for getting an exotic array of produce similar to that of the Caribbean."
Chef Hutson: "I moved here from New Jersey in 1979, and have watched a lot change. The cultural and ethnic diversity have been one of the biggest changes. I love that, and how it relates to my culinary journey."
WHAT'S THE PROUDEST MOMENT IN YOUR CULINARY CAREER?
Chef Bernstein: "When I received the James Beard Award, Best Chef South 2008."
Chef Mathur: "The time when my one of restaurants got a star in the Michelin Guide."
Chef Booth: "Opening my very first restaurant Root & Bone in NYC with my husband Jeff McInnis was an enormous feat. We invested everything we had physically, mentally, emotionally, financially into a tiny 45-seat restaurant and were confronted with every possible hurdle along the way. We will be celebrating our 5th anniversary in July, and I am still so proud of this restaurant and the team we have cultivated."
Chef Kilgore: "Food & Wine Best New Chef 2016, it was a complete surprise. Never thought I would be on the cover of Food & Wine."
Chef Andrade: "Opening Finka Table & Tap in the middle of the suburbs - and it being an instant hit - was my proudest moment. Many people didn't think a restaurant and bar like Finka would stick in an area where you cannot find eclectic cuisine."
Chef Pirolo: "By far the proudest moment in my culinary career was breaking out and opening my own restaurants - The Saint Austere in Brooklyn and Macchialina in Miami. Starting my own hospitality company with my wife Jen, my sister Jackie, and my brothers John and Fabrizio is not only my proudest moment, but it's also a dream come true."
Chef Calvo: "When I hit the 10 year milestone of cooking for St. Jude Children's Research Hospital."
Chef Hutson: "Early on, when USA Today called me 'The Jewel of the Caribbean.' I was just about to give up on my career, thinking I couldn't do it, and then that article gave me the confidence to know I could. Currently, I am extremely proud that Ortanique on The Mile is going on its 20th year."
ASIDE FROM YOUR OWN – WHAT'S YOUR FAVORITE RESTAURANT IN SOUTH FLORIDA?
Chef Bernstein: "NIU kitchen."
Chef Mathur: "Florida has many good restaurants that I have tried but I enjoy eating at 1-800-Lucky."
Chef Booth: "I love trying new restaurants and Miami certainly has a lot of them! My favorite staple restaurants that have been around for a while are KYU, Lucali, Fooq's and Byblos. All great concepts with amazing food, service and ambiance."
Chef Kilgore: "Two of my favorites are Macchialina and Lucali. I just am a sucker for Italian food, pasta, pizza, and red sauce. Makes me think of home, my grandmother was from Sicily and my dad always took me to Italian restaurants."
Chef Andrade: "I love to frequent KYU, Lung Yai Thai Tapas and La Petite Maison."
Chef Pirolo: "It's too hard to pick just one! Edge, Stanzione 87, Alter, Michael's Genuine, KYU, and Taquiza are definitely at the top of my list."
Chef Calvo: "Finka. Eileen always makes me feel like family and she's a badass female."
Chef Hutson: "If I'm sticking in my neighborhood, I go to Ghee in downtown Dadeland. Chef Niven is the real deal with farm to table, and the spices he imports are incredible."
HOW IS SOUTH FLORIDA'S FOOD SCENE EVOLVING?
Chef Bernstein: "It's only getting better. Our chefs are working hard to combat some of the best chefs in the country and I can't get over the talent in chefs like: Niven Patel, Brad Kilgore and Michael Lewis."
Chef Mathur: "I used to know South Florida as a party city but now I see a lot of renowned chefs coming into South Florida, which is great for all in the culinary business. It's just a matter of time before it evolves into a culinary destination."
Chef Booth: "When I moved to Miami in 2010, there were huge gaps in restaurants and cuisines. Coming from Australia, I grew up eating a lot of Indian food and they were extremely scarce whereas now you see the Miami food scene growing and adapting to include amazing concepts based on this cuisine."
Chef Kilgore: "The food scene in South Florida is evolving as much as the people and culture are. There is so much room for creativity. Everyone loves to go out, so people eat out more here than I think most cities which allows chefs to really go for it culinarily."
Chef Andrade: "Thankfully, we are being recognized more and more as a food destination not only from our own community but from other states and countries. Miami has so much talent, and we essentially have our own cuisine - which is a nice mix of Caribbean and American cuisine. Ten years ago people did not really see Miami as a food destination and I am glad that people have put faith in our beautiful city."
Chef Pirolo: "I think more and more local chefs are opening their own restaurants. When I first moved here 11 years ago, the food scene was dominated by big hotel restaurants with out-of-town chefs. Now we still have that, but we also have local chefs expressing themselves."
Chef Calvo: "South Florida's food scene is evolving on its axis. A few years ago, I thought it was playing catch up to New York City, Los Angeles, and Chicago. But know I think our chefs are realizing we have a unique palette of ingredients here and we are now bringing them center stage."
Chef Hutson: "The younger generation chefs are now making their mark with new styles of cuisines, a lot of established celebrity chefs are making South Florida their new venues (some of them not lasting.) The biggest challenge is staffing, and we all feel that."
HOW DO YOU DECIDE WHAT'S FOR DINNER AT HOME ON A GIVEN NIGHT?
Chef Bernstein: "By opening up the refrigerator, seeing what's there and making it fast and delicious enough that the whole family will enjoy it. As a chef, you have to understand that it's all about instant gratification. So, if I don't have a meal on the table in 30 minutes from creation on, I feel like I failed."
Chef Mathur: "Ha ha, that's the hardest part. When you are around food all day, you crave the simplest food to satisfy your hunger."
Chef Booth: "Usually when I am cooking at home I experiment and test recipes for different concepts. Recently, I have been cooking a lot of Italian and Mediterranean dishes, which have been a great hit with the family as my daughter Sunny is obsessed with pasta. I always try to keep my meals at home healthy, seasonal, balanced and inspired."
Chef Kilgore: "I wish I had time to make dinner at home! I am always at one of my restaurants, if not all of them in a night. But I always have time for Thai food delivery."
Chef Andrade: "After cooking for people all day, the last thing I want to do is cook for myself and my partner. I have become quite the simple eater. I do not have much time at work to sit and enjoy a lavish meal. It is usually whatever I can fit into a bowl and eat standing up. At home, I host a dinner at my house about six times a year, and I usually leave the menu up to my guests. Because if it was up to me, we would be eating what I ate as a kid: huevo frito, arroz blanco and maduros."
Chef Pirolo: "I love cooking at home. I go to the produce section and see what inspires me."
Chef Calvo: "That's not a question for any chef, LOL if you know, you know."
Chef Hutson: "Well, dinner at home is usually on Sundays. I grew up in New Jersey, and I go back to my roots and grill great steaks and fresh veggies and always do some kind of Italian dishes on that day as well."