Tweet
Cultural Council of Palm Beach County Kicks-Off 15th Season of CULTURE & COCKTAILS with Three Leading Cultural Executives
For 15 years, the Cultural Council of Palm Beach County has presented Culture & Cocktails, a series of cultural conversations preceded by a classic cocktail hour, at The Colony Hotel in Palm Beach. We've been looking forward to this all year! Dave Lawrence, President & CEO of the Cultural Council of Palm Beach County announced that the 15th season of the popular series CULTURE & COCKTAILS kicks-off next month with the first of five fascinating conversations at The Colony Hotel Coral Ballroom.
On Monday, November 4th a Conversation with Cultural Executives: New Faces, Favorite Places kicks off with Elliot Bostwick Davis, Erin Manning, and Dr. Philip Rylands interviewed by Dave Lawrence. Elliot Bostwick Davis si the Director & CEO of the Norton Museum of Art. She joined the Norton in March after spending the past 18 years as chair of the Art of the Americas department at the Museum of Fine Arts, Boston. Erin Manning is the Executive Director of the Henry Morrison Flagler Museum. She came to the Whitehall mansion in 2016 from theHistorical Society of Princeton in New Jersey, where she served nine years as executive director. Dr. Philip Rylands is the President & CEO of the Society of the Four Arts. He assumes this position in September after serving as a founding director and, most recently, as Director Emeritus of the Peggy Guggenheim Collection in Venice, Italy.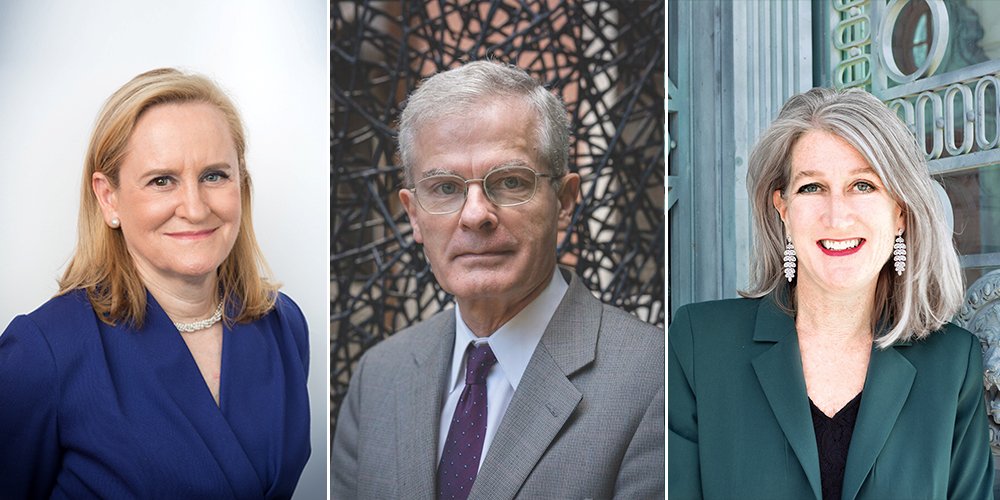 Admission to each CULTURE & COCKTAILS event is $75 per person in advance; $85 at the door, $125 for VIP Seating, and FREE for Supporter, Contributor, Patron and Business Arts Partner level members of the Cultural Council. All proceeds go to support the nonprofit Cultural Council of Palm Beach County. For membership information, please contact Debbie Calabria at 561.472.3330. Each event will run from 5 to 7 pm, with registration and cocktails from 5 to 5:45 pm, and the "Conversation" from 5:45 to 7 pm, including audience Q&A. The Colony will serve complimentary beverages and an array of specially prepared hors d'oeuvres before each CULTURE & COCKTAILS conversation.
The next CULTURE & COCKTAILS event will be on January 13th:
Hey, Madam Producer
A Conversation with Theatrical Impresarios interviewed by Suzanne L. Niedland, award-winning filmmaker, actor, and Broadway Producer
Marcie Gorman, Executive Producer & Artistic Director of MNM Theatre Company, which presents musicals at the Kravis Center's Rinker Playhouse, including upcoming productions of Man of La Mancha and A Funny Thing Happened on the Way to the Forum.
Vicki Halmos, Founder/Producer of Entr'Acte Theatrix, which stages musicals at Old School Square's Crest Theatre, including the recent productions of The Addams Family and Monty Python's Spamalot.
Jan McArt, Producer & Director of Theatre Arts Program Development at Lynn University, where she oversees three popular theatrical series: Libby Dodson's Live at Lynn Theatre Series, Jan McArt's New Play Readings, and the Mabel Mercer Foundation's Cabaret at Lincoln Center Comes to Live at Lynn.
Marilynn Wick, Executive Managing Producer of The Wick Theater & Costume Museum, which this season will be presenting major productions of The Music Man, Evita, A Chorus Line and more.