Tweet
Maddie Ziegler Rise to Stardom
By Ela Wdowinski
For this September issue, we are celebrating the 16th birthday of a rising dance celebrity, Maddie Ziegler. Her eccentric dancing has surely got us hooting for more! Using her power for good, Maddie serves as an example to young girls and boys of how far dreams can extend, reaching unforeseeable lengths. You may recognize her as the alter ego dancing in Sia's music video. You might even remember Maddie from her time on Dance Moms. She is a dance prodigy and it all started from the get-go.
As most young girls, 2-year-old Maddie began taking classes in ballet in 2004. But soon enough her hobby turned into more of a passion as she learned to dance in a range of styles. We're talking jazz, contemporary, lyrical, pointe, tap, acrobatics, and modern dance! Thus stardom struck when she, her sister Mackenzie, and mom Melissa were casted in reality TV show, Dance Moms with Abby Lee Dance Company, in 2011. The group of girls traveled around the United States for competitions, winning more than a handful along the way. Abby Lee made it prevalent that Maddie was a golden girl, but who could disagree? In 2016 the sisters left the show, but Maddie continued in her dancer dreams.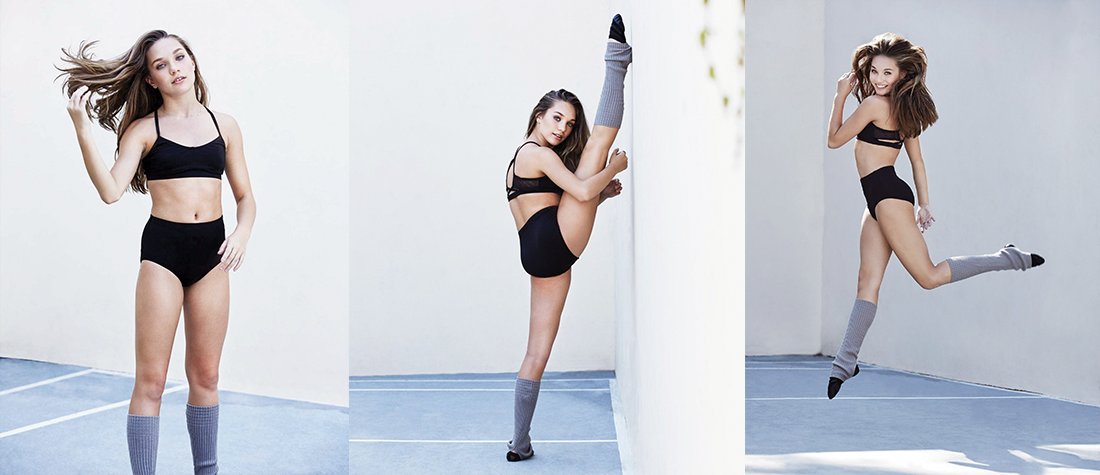 Ziegler is a revolutionary dancer at this age; her popularity is still rising at an exponential rate. After being in reality TV spotlight, she was introduced to Sia, a 9-time Grammy award-winning singer! They formed an artistic bond, musing each other to create their own form of art. Through dance, Maddie acts as an amplifier of the intensity and emotion Sia vocalizes. She brought forth a new, unique form of choreography to the limelight. It's a non-conforming contemporary style that leaves many speechless. She uses theatrical facial expressions – bipolar emotions making her appear manic – combined with fierce dance moves. She has performed in several of Sia's music videos: "Elastic Heart", "Big Girls Cry", "Rainbow", and "Chandelier." Maddie joined her in the North American Nostalgic for the Present tour and danced on stage for "Chandelier" at the 2015 Grammy show!
More than that, Maddie has expanded her horizon within the fine arts. She incorporates her zest for dance within her work in film, writing, and animation. Ziegler is a definite role model for many kids; branching out just better helps her in capturing the eye of and inspiring the youth to pursue dance or any possible dream. The girl was a leading actress in recent drama/thriller movie, The Book of Henry. We won't spoil it but there is a dance scene that you might need tissues for. Maddie also did voice acting in Leap!, a story of an aspiring ballerina, highly recommended for family movie nights. With makeup blooming into a respectful art form, she latched onto the trend by joining the gurus on YouTube with her personal channel. What can't she do?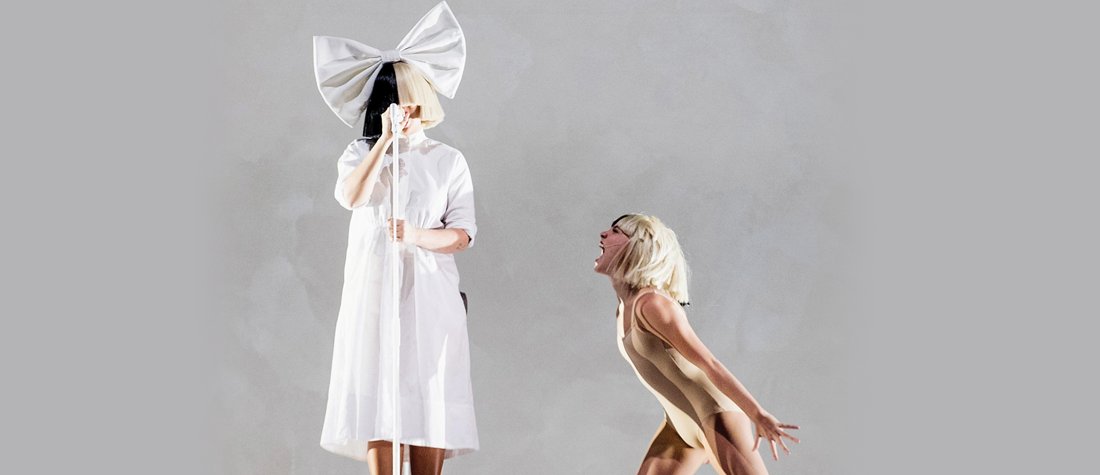 Some say dance is a dying profession, but with Maddie's ambition to inspire and pursue, we hardly see it ending! She returned to the TV screen in season 13 of So You Think You Can Dance: The Next Generation, a competitive show for other dance prodigies. As the show's youngest judge, she treated the competitors as friends, using positive criticism to solely improve their skills. If there's one thing to learn from her is her altruism. Maddie inspires so many kids to follow their dreams, with her dedication to dance. She has accomplished so much at such a young age and will continue to overcome any barriers as a dance prodigy.