Tweet
A-List Stars Join The Studios of Key West "Between Two Palms"
"Between Two Palms," is a candid online conversation series with stage and screen luminaries. This 5-week series brings Hollywood and Broadway stars right into your home for candid, unscripted conversations. They discuss how to stay connected in strange times and how the world is reimagining live performance.
Joining an impressive lineup of arts and theater luminaries, on August 19th, Oscar winner Marisa Tomei joins The Studios of Key West for their innovative "Between Two Palms" conversation series. The program invites esteemed stars of the stage and screen online for a lively, unscripted hour-long conversation produced by The Studios. Hosted by Jeff Johnson, Key West resident and Chairman of the Board of the prestigious Williamstown Theater Festival, the exciting series also includes Tony Shalhoub (July 29), Jane Kaczmarek (August 5), and Anika Larsen (August 12). Tickets are now on sale for the five-week series, with conversations happening online on Wednesday evenings at 6pm EST.
"Connecting audiences with art and art makers is what we do best at The Studios," said Stephen Kitsakos, Studios' Board Chair and Executive Producer of "Between Two Palms". "That's even more important now. Though it may feel like the art world is taking a collective pause, we hope these conversations demonstrate that the creative spirit is still alive and kicking."
The popular online series launched in early June, has gained a dedicated following, and continues into its next iteration with an impressive roster of guests.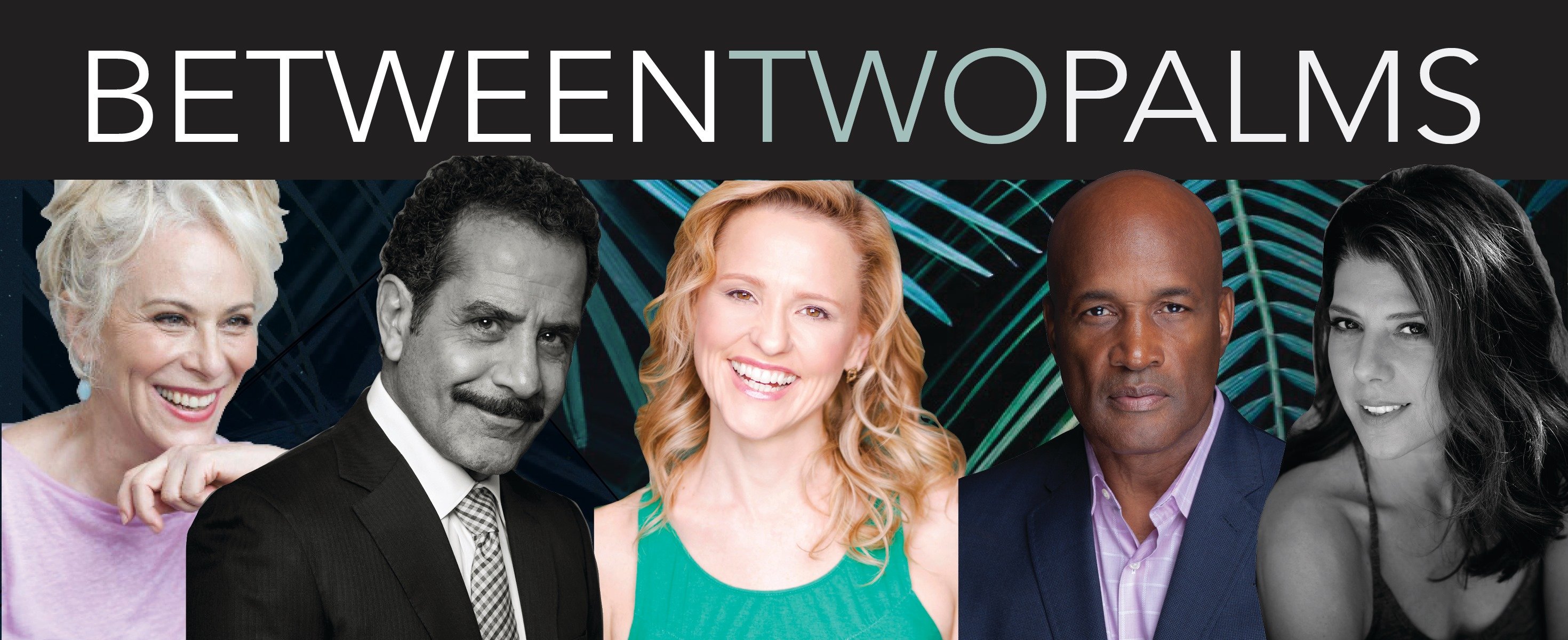 "We're all getting used to this new online world, of course, but the wonderful thing about this format is how candid and relaxed the artists are," continued Kitsakos. "They're at home, they're in their element, and the conversation truly feels like it's happening between dear friends."
To bring the audience into the conversation, the last fifteen minutes of each talk is a dedicated Q & A period, with questions coming in from viewers. Ticket buyers can submit a question for consideration, and if chosen, they will have the opportunity to join the artist on screen.
Amongst the wide variety of content available online, The Studios is thrilled to offer fresh, funny, and exciting programs with some of the top names in show business. Kenny Leon, Tony Shalhoub, Jane Kaczmarek, Anika Larsen and Marisa Tomei have a stunning array of credits between them. You've seen them in shows like "The Marvelous Mrs. Maisel", "Monk", "Malcolm in the Middle" and "Hairspray Live!", plus blockbuster films like "The Avengers", "The Big Short", "Untamed Heart", "Spy Kids", "Big Night", "In the Bedroom", and "My Cousin Vinnie", as well as Broadway plays and musicals like "Beautiful: The Carole King Musical" and "A Raisin in the Sun", "Fences", "American Son", "The Band's Visit" and "The Rose Tattoo".
"We'll talk with each artist about their careers and the industry, of course," continued Kitsakos. "But we'll dig a little deeper as well, and ask tougher questions, like, 'how can we reimagine live performance?' and 'how can we stay connected as we negotiate through this period in our lives?'".
Tickets for the entire five-conversation series are now available at $80/$65 Studios members, and the number of viewers is limited to keep conversations intimate. They can be purchased at www.tskw.org or by calling 305-296-0458.