HIGH MUSEUM OF ART TO PRESENT FIRST MAJOR SURVEY FOR ARTIST BOB THOMPSON IN MORE THAN 20 YEARS
By: CultureOwl
|
12/17/2021
|
Visual Arts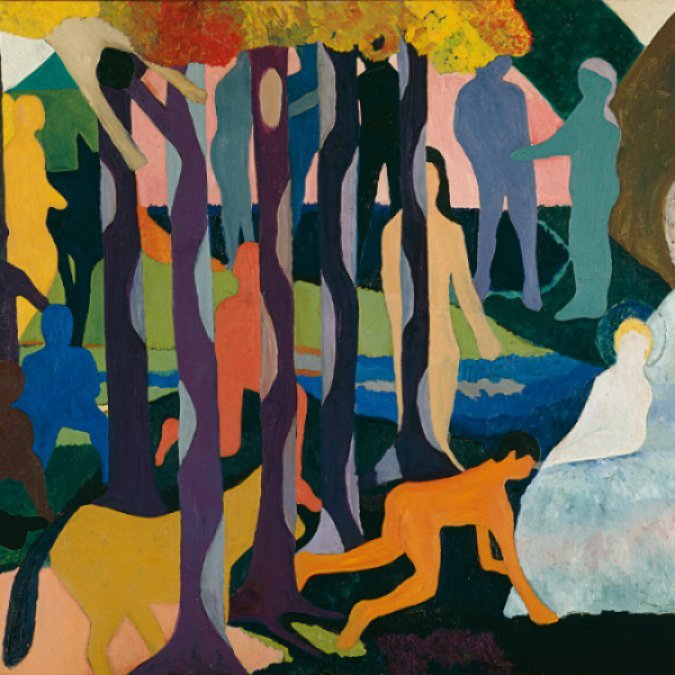 This summer, the High Museum of Art will present "Bob Thompson: This House Is Mine," the first major survey of the artist's work in more than two decades.
Organized by the Colby College Museum of Art, the nationally touring exhibition includes paintings and works on paper by Thompson (American, 1937-1966), who died at the age of 28. The exhibition, spanning his brief but prolific career, premiered at Colby and will travel to the Smart Museum of Art before its presentation at the High. From Atlanta, it will travel to the Hammer Museum.
Thompson's work is characterized by a rigorous engagement with art history and a commitment to expressive figuration. Throughout his practice, canonical European painting served as a point of departure for his radically inventive contemporary allegories. Inspired by old masters such as Jacopo Tintoretto and Francisco de Goya, he developed a highly personal and symbolic visual vocabulary known for its characteristic vignettes of silhouetted figures and animals in pastoral settings. His paintings recast the mythological and religious narratives of his historical sources through his own aesthetic lens, producing fascinating and enigmatic compositions in a variety of scales and employing euphoric color.
Taking its title from one of his paintings, "This House Is Mine" traces Thompson's trans-Atlantic artistic journey as he wrestled with the exclusionary Western canon. The exhibition reflects and contextualizes his significance as a contemporary artist and illuminates critical questions about the politics of representation, particularly for Black artists, while presenting new possibilities for a more inclusive art history.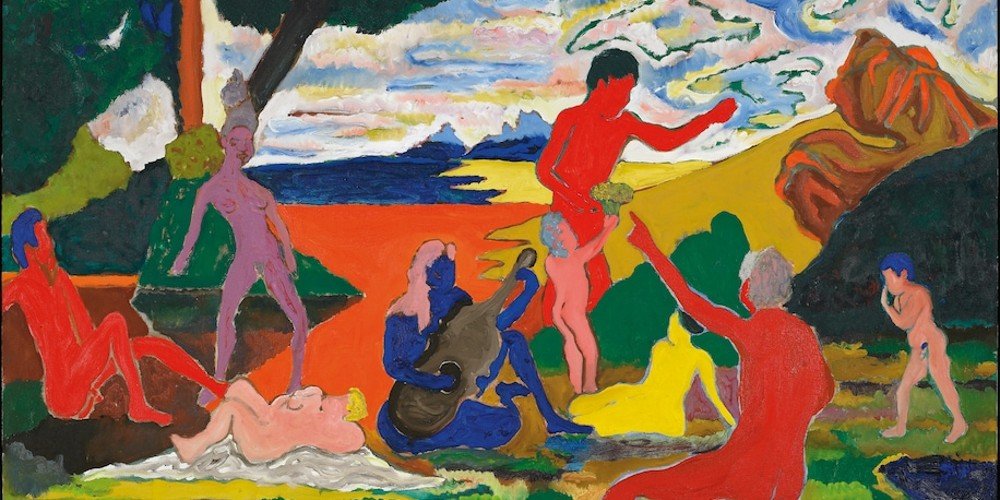 "Though his work is represented by major art institutions, Thompson may still be unfamiliar to many. With this exhibition, we aim to introduce our audience to his art and celebrate his important legacy," said Rand Suffolk, the High's Nancy and Holcombe T. Green, Jr., director.
"Thompson's art is like a free jazz adaptation of European art history, breaking down and retooling narrative conventions in an experimental manner," added Michael Rooks, the High's Wieland Family curator of modern and contemporary art. "As a result, he quickly developed a mature style that was electrifying and which, implausibly but brilliantly, bridged the vanguard of art and music in New York with art of the old masters. We are thrilled to have the opportunity to present this exhibition."
Thompson was born in Louisville, Kentucky, in 1937 and studied painting at the University of Louisville. In 1958, he spent a pivotal summer in Provincetown, Massachusetts, where he encountered the work of Jan Müller. The German artist's figurative style offered a way forward for Thompson, who intensified his analysis of historical European painting, using it as a scaffolding for reinterpretations executed in the chromatic key of Paul Gauguin. "This House Is Mine" features "The Funeral of Jan Müller" (1958), an elegiac painting that exemplifies the relationship between influence and imagination in Thompson's work.
By 1959, Thompson had settled in New York City's Greenwich Village, where he befriended artists, poets and jazz musicians — many of whom became portrait subjects. He participated in "happenings" organized by Allan Kaprow and Red Grooms and frequented The Five Spot, a jazz club where such legendary talents as Ornette Coleman, John Coltrane and Charlie Haden played. These musicians appeared in many of Thompson's paintings and drawings, including "Ornette" (1960-1961) and "Garden of Music" (1960). It was during this pivotal period that Thompson enjoyed his first solo New York City exhibition, and, within the next couple of years, his work entered some of the preeminent modern art collections in the United States.
In 1961, Thompson made his first trip to Europe, spending time in London and Paris and eventually settling in Ibiza, where he was able to fully immerse himself in the traditions that formed the foundation of his practice. While in Spain, he deepened his study of Goya; works on canvas such as "Untitled" (1962) demonstrate the heady dialogue he initiated with "Los Caprichos," Goya's satirical print series. On a second trip to Europe in 1965, he and his wife settled in Rome, where he died tragically in 1966 of complications following surgery. "This House Is Mine" makes a strong argument for situating Thompson within extended, transnational narratives involving Black expatriates. The exhibition includes important examples of works from his later years, including "The Judgement of Paris" (1964) and "Homage to Nina Simone" (1965), which suggest the unrealized potential of a practice cut short by his premature death.
"This House Is Mine" is curated by Diana Tuite, Katz curator of modern and contemporary art at Colby College Museum of Art. The exhibition will be presented on the Second Level of the High's Anne Cox Chambers Wing.
Check out the exhibition which starts June 17th and will run through Sept. 11, 2022. For more information, visit www.high.org.