Georgia Symphony Orchestra 71st Concert Season
By: CultureOwl
|
12/17/2021
|
Music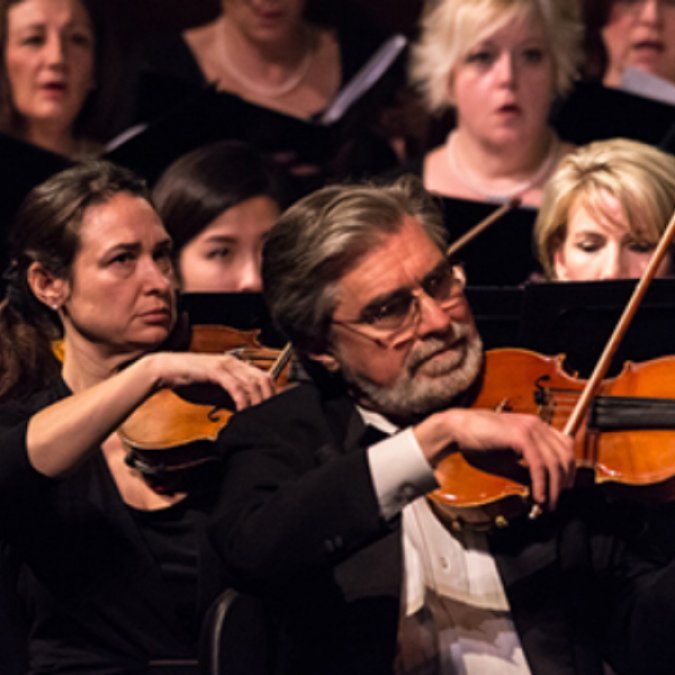 The Georgia Symphony Orchestra kicked off its 71st concert season with a return to the stage in September!
The GSO's Classics series, led by Music Director and Conductor Timothy Verville, features three artistically captivating and musically challenging classical performances at either the Marietta Performing Arts Center or the Bailey Center for the Performing Arts at Kennesaw State University. In an effort to continue its focus on diversity and inclusivity in classical music, the series features the works of two American women composers and two women soloists.
The GSO's "Symphony in the City" commenced December 13th as a virtual series! For this special occasion, GSO music director and conductor Timothy Verville filmed their musicians in performing around their wonderful hometown of Marietta, Ga. These performances, presented in 4k with amazing audio and unique locations, feature music ranging from classical, pops, jazz, world music, and even three never before heard commission/world premieres by metro-Atlanta based composers. Episodes premiere throughout the orchestral season, with some coinciding with calendar events. Click the link above to direct you to the event page on our calendar!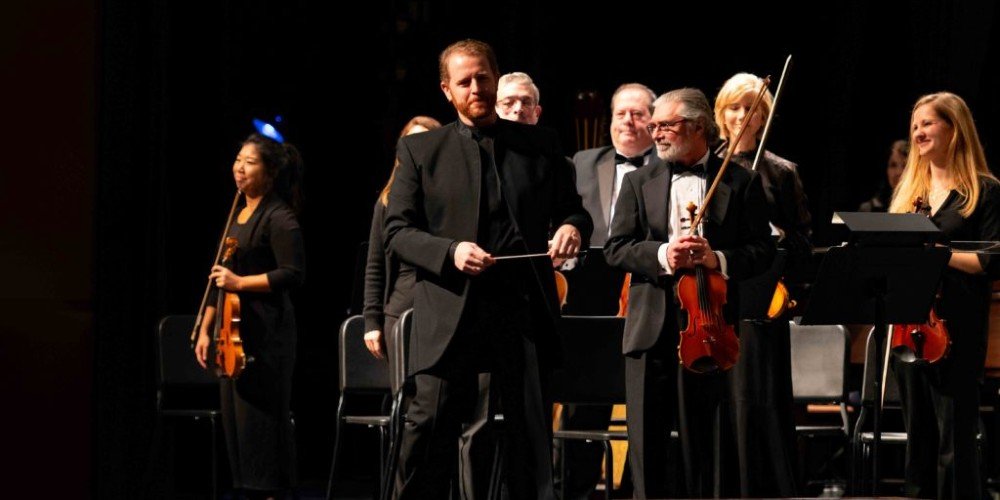 The GSO's performance of Beethoven at the Beach, scheduled for Feb 26, 2022, features Amy Beach's Symphony No. 2, the first symphony written and published by an American woman composer, and Beethoven's Violin Concerto in D Major. The award-winning violinist, Minami Yoshida, joins the GSO for her American debut. Yoshida was a major prize winner at the Montreal and Sibelius competitions and has performed with the Helsinki Philharmonic Orchestra, Finnish Radio Symphony Orchestra, Orchestre Symphonique de Montréal, Tokyo Symphony Orchestra and others.
The Classics series concludes on May 21, 2022, with a concert entitled The Firebird and Music of Remembrance. The performance includes American composer Jennifer Higdon's Blue Cathedral, one of her most performed works, and Igor Stravinsky's Firebird Suite (1919), which is a collection of music from the ballet of the same name. This concert also will feature the GSO's phenomenal 90-voice GSO Chorus.
In addition to the Masterworks series, the GSO's season also includes its Holiday Pops, Sensory Friendly and GSO Jazz! concerts.
Two shows of the GSO's beloved Holiday Pops concert were held at the Marietta Performing Arts Center Dec. 4, 2021. In addition to a traditional sing-along and great holiday favorites, the concert featured the winner of its Virtual to Center Stage competition, opera vocalist Lainie Ewers.
GSO Jazz!, led by music director Sam Skelton, welcomes fans of this uniquely American music genre to the historic Earl and Rachel Smith Strand Theatre on Feb. 12 and April 2, 2022, to enjoy jazz small ensemble and classic Big Band repertoire.
And once again, the GSO will hold its annual Sensory Friendly performance on March 12, 2022, at the Marietta Performing Arts Center. Funded in part by the National Endowment for the Arts and designed specifically for individuals with sensory sensitivities and their families, the concert features a range of enjoyable musical selections. Audience members are free to be themselves - change seats, move about the auditorium, sing, vocalize, even yell out "BRAVO!" after their newly discovered classical favorites.
For more information, visit www.georgiasymphony.org.