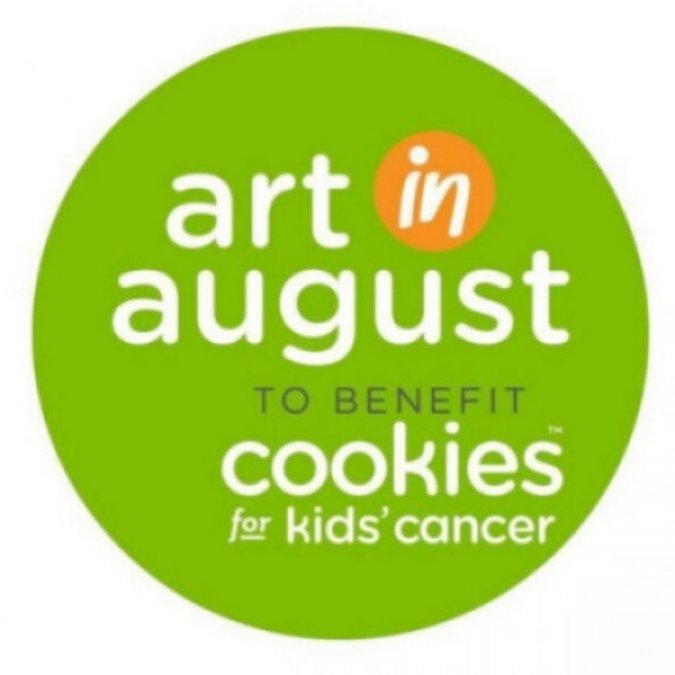 Virtual has become our reality and has made organizations like Cookies for Kids' Cancer think outside the box!
Their biggest fundraising event of the year, Chefs for Kids' Cancer Gala in New York City, was postponed due to COVID-19. It's a magical night which features a robust art auction that sees a lot of competitive bidding to score bragging rights for a new piece of art.
Typically, the auction almost raises enough money to fund an entire pediatric research grant! Because of COVID-19, they are pulling more than 70 pieces of art that would have been featured at the gala out of storage to create their very first online art auction!
Check out some of the featured artists:
Katy Hirschfeld Leinoff, a Miami resident, is one of over 70 artists who have donated pieces to the first event online Art In August auction to benefit Cookies For Kids' Cancer.
Peter Tunney's work, which frequently mixes and varies in media, functions as relics of the constant performance that is his life. His work is a part of a bigger story, one that has taken him across every inch of the globe, seen him tackle Wall Street, travel out of his world and land back down to earth where he declared himself once and for all an artist. His Peter Tunney Experience gallery was the first inside of Wynwood Walls.
Born in 1978 in Germany, Nina Boesch is a Brooklyn-based graphic designer and artist. Like all her artwork, this original collage is upcycling at its best — it's entirely made from cut-up used and expired MetroCards.
Cookies for Kids' Cancer is a nationally recognized 501(c)3 non-profit committed to raising funds for research to develop new, improved, & less toxic treatments for pediatric cancer, the #1 disease killer of children in the U.S. They provide inspiration and support for individuals, businesses and organizations to raise funds by hosting grassroots bake sales and other fundraising events. Since 2008, Cookies for Kids' Cancer has granted nearly $15 million to childhood cancer research in the form of 100 grants, resulting in 41 new treatments now in clinical trial, available to children TODAY.
Auction runs from August 20th to August 23rd! Sign up here to bid.