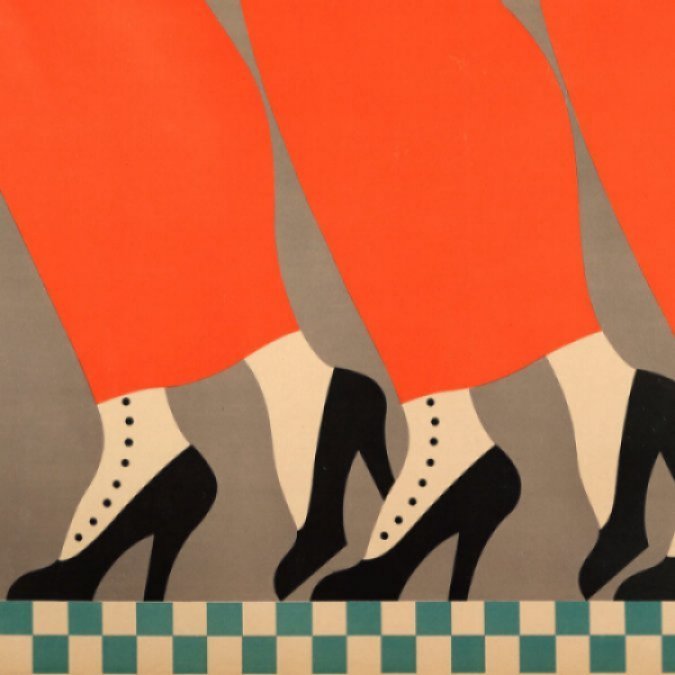 Get ready for some new art this winter at the High Museum of Art! "Disrupting Design: Modern Posters, 1900-1940" is an exhibition surveying the origins of experimental poster design through work from Merrill C. Berman's collection, which focuses on radical art of the 20th century.
Featured in the exhibition are nearly 50 early-20th-century posters that represent a complex history of modernism, as avant-garde artists actively produced fine and applied art for both commercial and political purposes.
"These fascinating works, from a highly significant collection, underscore an important connection between art and societal change," said Rand Suffolk, the High's Nancy and Holcombe T. Green, Jr., director. "This exhibition also provides a glimpse at the impact graphic design has, not only as an art form, but also on day-to-day decision-making and the circulation of information on a large scale."
Though not precious or unique, the poster is the ultimate design object used to disseminate ideas and images that reflect time and place. As an object of design history, the poster can comment on social or cultural shifts, but it is probably best known for its most prominent role — selling commercial products. Works included in the exhibition feature a wide range of subjects, from advertisements for consumer goods, such as Lucian Bernhard's work for Stiller shoes, to Lester Beall's posters that communicate the power of electrification to rural audiences in the United States. Other examples include the poster as a vehicle for political propaganda, such as agitprop from Soviet Russia, and the emergence of New Typography as a strategy to present text and image in a persuasive way to shape modern society.
These poster designers from the early 1900s through the 1940s revolutionized typography and the graphic image, creating experimental designs that changed artistic perspectives as well as the hearts and minds of people. Their works demonstrate the origins of modern graphic design, as practiced in Europe, and how they relate to and were influenced by avant-garde art movements such as constructivism, futurism and dada.
"This exhibition will give our audiences the opportunity to see the origins of the modern poster in Europe through a diverse group of iconic works generously lent by Berman," added Monica Obniski, the High's curator of decorative arts and design. "As we know from our current social media landscape, the need to create an eye-catching graphic, and the ways that type and image can communicate various messages, whether political, social or commercial, is a long-standing practice that has its foundations in these posters."
"Disrupting Design: Modern Posters, 1900-1940" will be presented on the Lower Level of the High's Wieland Pavilion. The exhibit opens December 10, 2021 and runs through April 24, 2022. For more information about the High, visit www.high.org.